Hobbit Day Blog
Posted at Sep. 22, 2011 at 10:12 AM

It's hard to find a series that inspires more fan devotion than J.R.R. Tolkien's "Lord of the Rings" trilogy. These fantasy books spawned the Elvish language, impacted popular culture and inspired nearly official holidays -- like Hobbit Day. Hobbit Day celebrates the birthday of both Bilbo and Frodo Baggins, cousins who were born years apart on September 22. In the "Lord of the Rings" series, Hobbits are a race that inhabits Middle-earth. Tolkien describes Hobbits as 2 to 4 feet tall with large hairy feet that they rarely cover with shoes. The Hobbits live in the Shire, delight in well-tilled earth and prefer a slower lifestyle.
The first Hobbit Day was held in 1978, after the American Tolkien Society deemed this date worthy of celebration. Perhaps my favorite thing about Hobbits is that they give gifts on their birthday instead of receiving them, something I hope all my friends and loved ones will be adopting as a new birthday tradition. Whether you can recite every world of "Bilbo's Last Song" or just liked the movies because the cinematography was amazing and Legolas is easy to look at, there are so many reasons why Hobbit Day has the potential to be one of my favorite holidays.
First, it's the perfect day for a "Lord of the Rings" movie marathon. And I do mean day. You'll probably even want to take some time off work if you plan on watching the extended versions of these epic movies. The "Lord of the Rings" films are the highest grossing motion-picture trilogy worldwide for a reason. They combine compelling characters, an Academy Award-winning music score and awesome visual effects that you can enjoy even if you haven't read the books.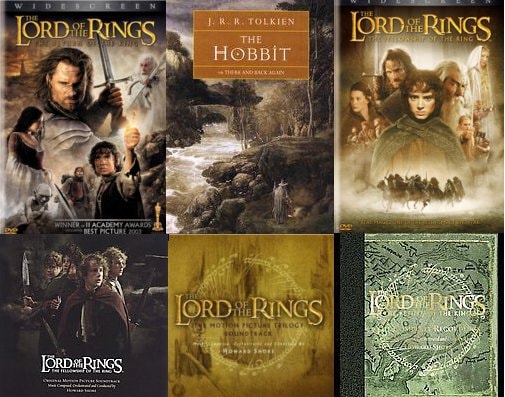 Second, Hobbits know how to throw a party. In the Shire, Hobbits are known for eating up to six meals a day and love to socialize. They also like drinking and smoking pipe-weed, which means hosting a shoeless get-together to celebrate Hobbit Day is almost mandatory. Who else loved "Lord of the Rings"? Are you planning on celebrating Hobbit Day?
Posted by Amanda Mears