Hip-Hop Echo Chamber
Posted at May. 24, 2011 at 11:03 AM

The second half of Hot Sauce Committee -- which is really the first half the Beastie Boys long-delayed offerings -- is finally set to drop this summer. Accompanied by some hilarious teaser clips from a star-studded video that features music from the album (lip-synched by Elijah Wood, Seth Rogan and others impersonating the rap trio), the new offering is a series of callbacks to old-school Beastie Boys with a few collaborations and short experimental tracks. Several tracks, like Make Some Noise, are reminiscent of Sabotage and Intergalactic, showcasing their prolific, tag-team lyrical abilities on a background of samples from sometimes obscure records, all put together by mix artists who know what they're doing.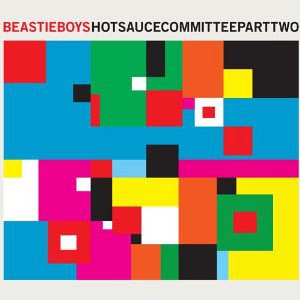 The album consistently pushes into the experimental, which is fitting since the album is partly a collection of extra tracks and swapped tracks from what would have been Hot Sauce Committee, Pt. 1, which was due to drop in 2009 but was delayed after member MCA's cancer diagnosis and subsequent treatment. (Presumably, Pt. 2 tracks will appear on the original title, which will drop later in the year.) Either way, the Beasty Boys are releasing a lot of content this year that shows they're not slowing down.
Cacophonous reverb dominates several tracks, sometimes overwhelming the vocals. The effect is genius when it works -- if you like the echo-chamber effect from previous albums -- and forgivable by Beastie Boys fans when it doesn't. Tracks that do venture off the beaten path play with audio effects and more than a few interesting samples, which will be satisfying to old-school hip-hop fans who crave innovation that stays faithful to the style, even if the effects are sometimes overwhelming. Experimentation gives you a feeling that you're sitting in on quasi-jam session recordings where the band is trying to break the mold, even if they fall into comfortable patterns.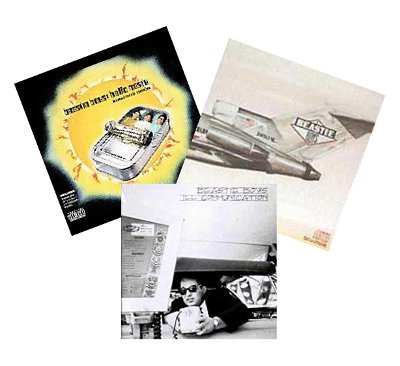 If you enjoyed previous Beasty Boys albums, like III Communication and Hello Nasty, you'll be pleased with this new offering, even if it doesn't match your expectations from those previous efforts, and the collaborations with Nas and others on tracks like Too Many Rappers combine with the rest of the album to make it one worth adding to your collection.
Posted by Paul Sanders