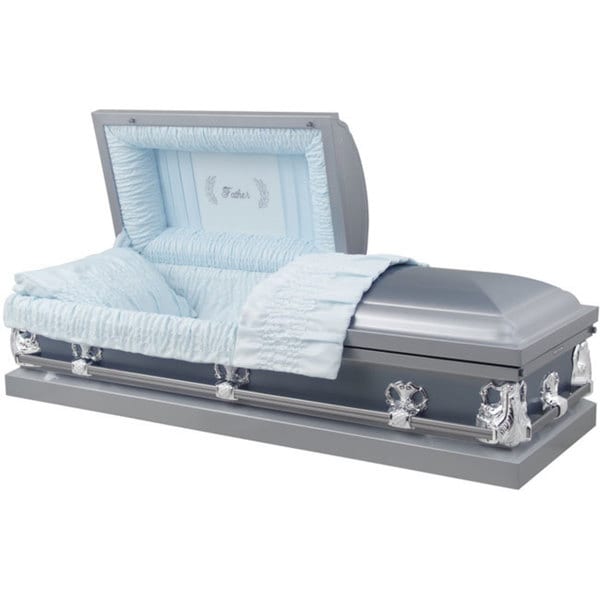 'Dad Remembered' 18-gauge Steel Casket
Description
Details:
Dad Remembered' is a beautiful casket offering loving respect to the man you cherish most. This coffin is hand-painted in a rich silver/blue, high-gloss metallic finish.
Casket made of Legacy superior grade 18-gauge steel
Soft to the touch bedding in a hand-sewn and pleated sky blue crepe
'Father' in the cap panel enhances this emotional tribute
Stationary carrying bars and brightly plated hardware
Adjustable bed and mattress
Locking mechanism
Memory and record tube
Gasketed
Interior dimensions: 23 inches wide x 74 inches long x 12 inches high
Exterior dimensions: 28 inches wide x 83 inches long x 23 inches high (Fits standard sized vaults)
Ships today if ordered by 1:00 PM CST. Delivers two (2) business days from order (3 days to MT, WY, ND and Western NB). Call 1-877-491-1122 for exact delivery information. Shipped via Federal Express. No deliveries on Saturday, Sunday, or holidays.
Country of Origin: United States