Happy Turkey Day!
Posted at Nov. 21, 2012 at 11:40 AM

Tomorrow is the big day; I hope you have your turkey thawed, your roll dough raised, and your pies (if you're like me) ordered.
The roots of the holiday that we celebrate as Thanksgiving come from thankful ceremonies various cultures celebrated after harvest times. These ceremonies were mostly religious in nature, a way of thanking the greater power for a bountiful harvest. Despite the centuries that have passed, Thanksgiving hasn't changed much over the years. It is still a time we gather with our loved ones, give thanks for what we have, and eat an amazing meal. The dinner gets a lot of attention (as it should), but there are other fun things to do for Turkey Day. You may even find yourself starting a new holiday tradition.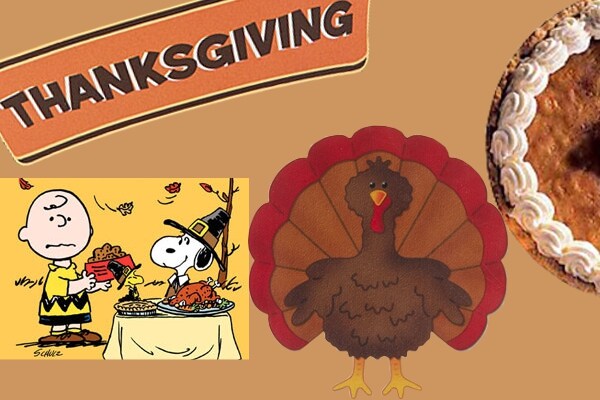 If you aren't spending your morning basting and baking or watching the Macy's Thanksgiving Day Parade, take your family and check out the local zoo Thanksgiving morn. Most zoos have a Thanksgiving treat feast for the animals, and as far as I'm concerned, seeing a baby elephant throwing pumpkins around is something for which I will be very grateful.
If the zoo isn't a practical choice, celebrate the day with a few Thanksgiving movies. Personally, I love Home for the Holidays, and A Charlie Brown Thanksgiving is always a lovely choice.
When it comes to the actual dinner, most families have a tradition of going around the table and having each guest name something that they are thankful for. In that same vein, Melissa and Doug created this card game that features questions on each card intended to spark conversation. Questions like "have you ever volunteered at a soup kitchen on Thanksgiving?" and "what is the largest amount of guests you've hosted for a Thanksgiving feast?" are a great way to get people talking.
After dinner, why not get a head start on your holiday shopping and check out our Pre-Black Friday deals. Nothing's better than saving money on holiday gifts from the comfort of home while still full from Thanksgiving, right? You can take care of your Christmas list before you've even had seconds on pie.
What are you planning on doing for Thanksgiving this year? Do you have any favorite traditions?
Posted by Emily Harrison