Grilling=Elusive
Posted at Jun. 3, 2011 at 9:26 AM

It never seemed worth it to me to put up with some horrifyingly pesky dandelions in order to have no excuse not to grow my own food. I have actually never owned a grill, but now that I have .17 acres of grill placement options, it seems silly not to have one. Oh, and I love to cook. Let's not forget about that. Among the things that paralyze me are the many options in grilling machines. How does one choose the very best outdoor cooker? Let's break it down.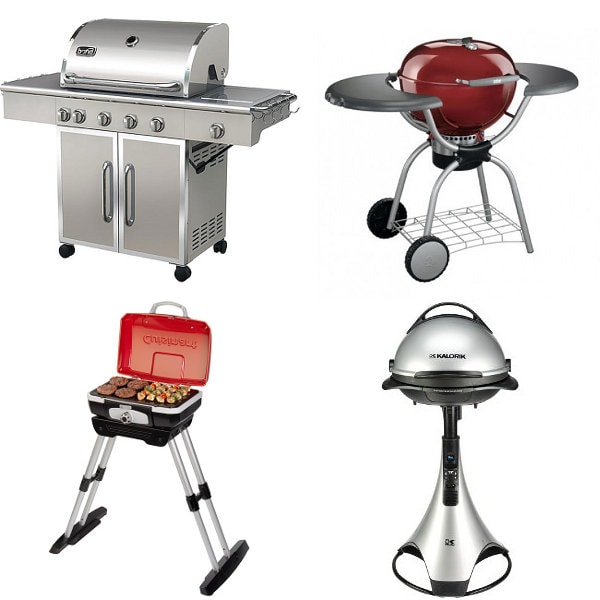 Gas grill, red charcoal grill, electric grill, FIRE IT UP grilling cookbook
Charcoal grills: I am enamored with the classic look of a charcoal grill, especially in bold red like this Weber red kettle charcoal grill. My twisted suburban fantasy with ridiculously modern details doesn't seem complete without a retro grill. The celebrity grilling chefs on the television want me to choose charcoal for flavor, and these simple cookers are also the most affordable. But is grilling with charcoal an art I simply cannot master, like assembling window screens and producing fruit from a strawberry plant?
Gas grills: It's said that gas grills are the easiest to use, but as a pyrophobic who has never used propane, I find this hard to believe. I feel certain that as soon as I press that button, the whole neighborhood will become enveloped in a mushroom cloud. If I can get over that fear, however, I might be able to appreciate the temperature control options and the lack of clean-up required with a gas grill. I can see putting the power of this Bond Manufacturing stainless steel gas grill to work while hosting my very first backyard barbeque.
Electric grills: The many master grillers who read this blog will mock me for suggesting electric grills. It's true that you lose flavor with an electric grill, but being able to just plug it in and get started is very appealing. And this Kalorik grill features a dock for your MP3 player, which is suddenly sounding essential. It can also be detached from its base and taken along on any misguided camping adventure.
Until I know which grill is the very best, I will spend my time salivating over the marinades, sauces and brines in this colorful cookbook, FIRE IT UP.
Posted by Maegan Crandall