"Glee" Season Two Available Tomorrow on DVD and Blu-ray
Posted at Sep. 12, 2011 at 9:31 AM

Fall TV season is about to get going, and that means the release of last season's shows on DVD and Blu-ray. Tomorrow, the second season of "Glee" hits the shelves, so you can review the perilous road to nationals (held in NYC) before the season three premier on September 20. Here at O.co, we work to bring you low prices on all DVDs and Blu-ray discs, so you know you'll save money when you buy "Glee" Season 2 here.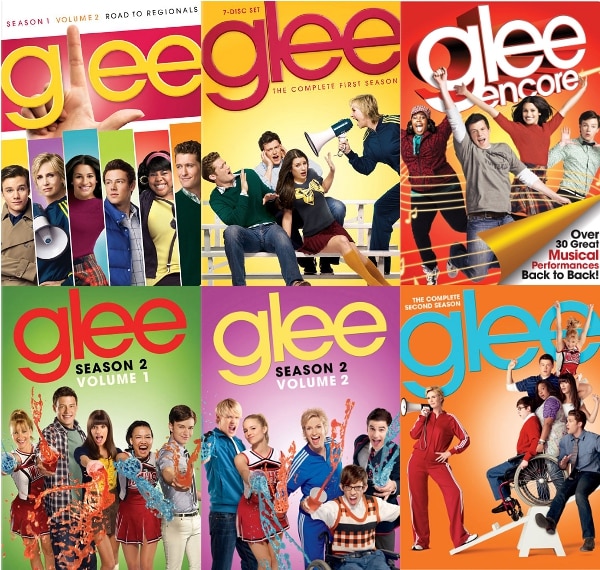 To post this image on your blog, copy and paste this code

If you already have Season Two: Volume 1 (Episodes 1-10), you can complete the season now with Season Two: Volume 2 (Episodes 11-22). Volume One includes special features any fan will love: a music jukebox, the unveiling of Sue Sylvester (played by Jane Lynch) at Madame Tussauds wax museum, a bonus song from the "Rocky Horror" episode and footage of the "Glee" cast at Comic-Con 2010. Volume Two also includes a music jukebox, plus behind-the-scenes peeks at the building of the "Glee" auditorium and shooting "Glee" in New York City. There's a featurette of day in the life of Brittany, plus montages of Sue's quips and Santana's slams.
If you're just starting your collection, pick up "Glee: The Complete Second Season". When you buy the Complete Second Season you get all the special features from both volumes of Season Two. And don't forget to pick up "Glee: The Complete First Season" to complete your "Glee" DVD library. You can even pre-order today if you can't wait until tomorrow.
In case you somehow missed the phenomenon that is "Glee," I'll do a quick recap: Quirky kids find acceptance in their high school glee club. On paper it sounds like teen dramas you've seen before, but throw in visually stunning musical numbers, guest appearances by the likes of Gwyneth Paltrow, Kristin Chenoweth and Carol Burnett, and heartstring-tugging tunes sung by earnest youngsters, and you've got a show you can't turn off.
If you're still not sold, I've got a tidbit that will get you for sure. Britney Spears guest stars as an anesthesia-induced hallucination, providing some of Brittany Pierce's best dance moves and one-liners of the entire series. Discovered when she was a back-up dancer for Beyoncé, Heather Morris (as Brittany) is one to watch.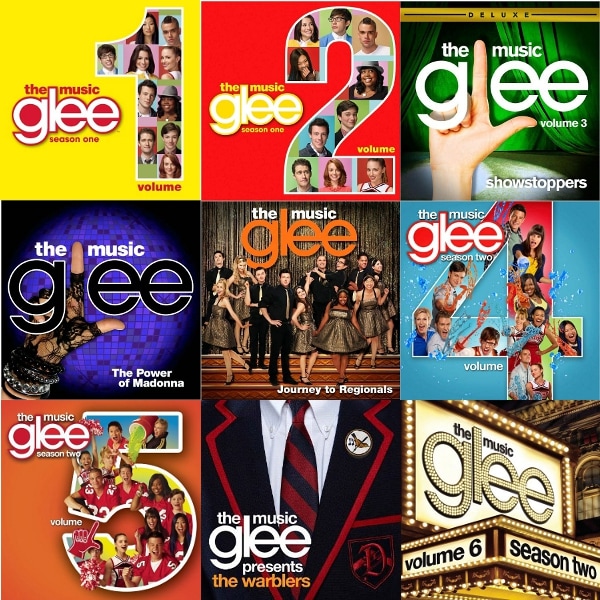 To post this image on your blog, copy and paste this code

If none of that is reason enough to watch, or if you need a cover story to tell your friends when they see "Glee" on your shelf, then I offer you this altruistic tidbit: For each second season DVD or Blu-ray sold, Twentieth Century Fox Home Entertainment will donate one dollar to the Glee Give a Note Project. The Give a Note Foundation is committed to creating and revitalizing music programs in America's schools.
Whatever it is that draws you in, you know "Glee" is a family-friendly show you can enjoy watching with your kids and then enjoy discussing with co-workers. Give it a try; Sue Sylvester satisfies the office bully that lurks in all of us, and the Warblers' covers of classic songs will have you singing along.
Are you already a "Glee" fan? What's your favorite New Directions cover song? And which "Glee" character do you relate to the most? I fear I'm a little bit of a Rachel.
Posted by Jessica Gezon