Getting Down on Friday
Posted at Mar. 25, 2011 at 10:42 AM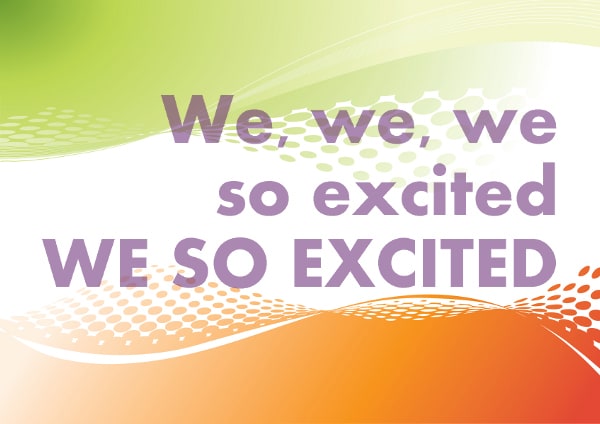 The Internet has been abuzz ever since Rebecca Black released her teen pop sensation "Friday" on YouTube on March 14, 2011. The music video was an instant viral success, eclipsing even Charlie Sheen's now infamous rants.
But, as you likely know by now, the tune did not become the sensation it is because of its undeniably catchy beat. Rather, "Friday" is becoming increasingly more famous for its awful lyrics, like "Yesterday was Thursday, Thursday. Today is Friday, Friday. Tomorrow is Saturday. And Sunday comes afterwards." Among my favorite cringe-worthy lyrics are "Gotta have my bowl, Gotta have cereal," and the point in the bridge where adorable, 13-year-old Rebecca rattles off, "We, we, we so excited. We so excited."
Despite being infamously bad, the weekend party-promoting single, "Friday," easily broke into iTunes' top 100 with more than 2 million downloads. That means that people are not only actively listening to the ditty, but also paying money to do so. Maybe "Friday" is here to stay.
The question on everyone's mind now is, "Could Rebecca Black possibly be following in the footsteps of former YouTube-turned-teen-sensation Justin Bieber?" With the likes of Elvis, James Dean, Donny Osmond, and Justin Timberlake as company, can Rebecca Black fit in with the infamous teen idol crowd? Or can she even rub shoulders with her more contemporary counterparts, like Zac Efron, The Jonas Brothers, and Miley Cyrus? Elvis had his hips. Zac Efron had "High School Musical." Justin Bieber had that hair. What does Rebecca Black have other than a few laughable lyrics? With the release of an acoustic version of her famously bad single, however, and rumors of a summer concert tour in the works, it looks like a new teen idol may, in fact, be here to stay.
One thing that has become clear, however, is that the hit-making platforms are beginning to change. In the 1950s, it was American Bandstand. Later, photos of David Cassidy and other teen heartthrobs scattering the pages of Tiger Beat made teen idols out of more than just a few hunks and hotties. Today, it seems that the social media realm may be taking over the one-hit-wonder realm. YouTube successfully launched Bieber Fever, and Twitter and Facebook have certainly launched more than one person into celebrity status. It seems Rebecca Black's "Friday" is right where it needs to be.
Love it or hate it, Rebecca Black has one of the biggest viral sensations of all time, and you can bet everyone will be humming her ditty every time Friday rolls around for a while.
Posted by Andrea Sparks