Get to Know Caitlin
Posted at Jan. 19, 2011 at 11:02 AM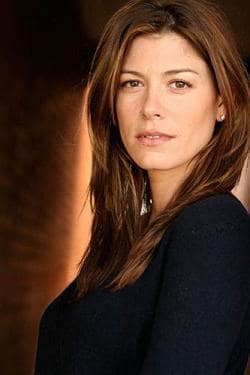 We're extremely excited to introduce our new spokesperson and actress, Caitlin Keats!
Keats has been in numerous films, including: Kill Bill: Vol. 1, Kill Bill: Vol. 2, Broken English, Somewhere, Women in Trouble, The Lather Effect, and The Good Humor Man; and in television shows including: NCIS Los Angeles, The Forgotten, Accidentally on Purpose, Murder in Small Town X, The Single Guy, and more.
In addition to being a recognized actress, Keats is a mother, animal-lover, avid traveler and very down-to-earth person. We interviewed her to learn more about who she is, how she got her start, and why she has decided to partner with Overstock.com.
Get To Know Caitlin
Q. How would you describe yourself?
A. I am naturally curious, I have always been interested in people and their stories. I enjoy connecting with people. I love animals; I have a French bulldog who is with me almost all of the time. I always have loved horses – when I was 13 my mom surprised me with a mare named Chloe. She was an amazing horse. I trained her to jump with just a wire around her neck- no saddle, no bridle. She was all heart. I love the outdoors and am very active - hiking, surfing, horseback riding, scuba diving.


Q. How did you get your start in acting?
A. It has kind of always been in my blood. My dad was a copywriter and my mom is an actress. My sister and I used to put on shows for the family, usually including musical numbers. Bye Bye Birdie was a big one for us, as was Annie and Grease. Then when I was 11 years old, my mom married an actor and we moved from New York to Los Angeles and that's when I really gravitated toward doing this for a living. The first thing I did was a USC short film and I knew it was what I wanted to do. Then I booked a Pepsi commercial with Michael Jackson (not the one where his hair went into flames!) and we got to have a private concert with MJ...I was sold!


Q. What are you passionate about?
A. I love to travel. Going to places I have never been and seeing the sights and cultures of different countries is something I love to do. From the time I was very little, we traveled and lived in different countries, mostly in Europe, and I am so grateful I was exposed to new places from a young age. I am also a foodie, so I love tasting food from all over the world.
Q. What else would you be if you weren't an actress?
A. I would be a general surgeon. I have always been fascinated by the human body. That a doctor can fix someone, or take something out of a body and heal them, is staggering to me. When I meet surgeons I feel like they are in this secret club where they get to see things and know about bodies in a way that I will never get to experience.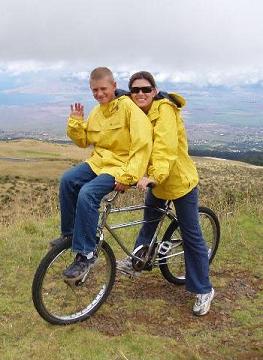 Q. What's it like being a parent?
A. I had my son Paolo when I was 18, and so I have no idea what it is like to be an adult without being a mother as well. Having my son has been one of the most rewarding and powerful experiences I know. He has taught me so much about love and responsibility and I am so proud to be his mother.


Q. What does your son think about his mom being a star?
A. I love seeing his face when I show him something I have done, his eyes light up and he gets shy--it's usually how I gauge if I did a good job. I think he likes what I have chosen to do for a living, although he is not taking the same path I have, he appreciates the work and is a big supporter of my career.
Q. What's on your iPod?
A. I have varied musical taste that ranges dramatically. Right now, I am loving Mumford & Sons, the new Kanye West album is incredible as well. Then there are the old favorites; David Bowie, Led Zeppelin, Cat Stevens, Lou Reed, The White Stripes, Wilco, Ray Lamontagne, David Gray and Radiohead. I also love Thom Yorke's solo project Atoms for Peace.
Q. Why have you decided to team up with Overstock.com?
A. I flew to Utah to meet with Patrick Byrne (CEO) and Stormy Simon (Senior Vice President of Marketing & Customer Care), and hit it off with them right away. I am blown away by the family feeling the company has, and I instantly felt at home. Overstock.com is doing incredible things on so many levels, incorporating business with compassion and care and I admire what they have done. The level at which they care about the world and fair trade really moved me and I am honored to be a part of it. Bottom line...it's a dream job.


Q. Are you an Overstock.com shopper? What do you love the most?
A. Yes, I am an Overstock.com shopper! I bought my first down comforter from Overstock.com about seven years ago...I love great bedding and can't resist a good deal on cotton percale sheets. In fact, I have my eye on some right now on the website...I think that's it, so let me go and get them while they are still in stock... :)