Get Back-to-School Ready
Posted at Aug. 12, 2013 at 3:42 PM

Well, summer just cruised on by, didn't it? Just as I started to get used to the swimming pool/outdoor picnic routine, it's time to start thinking about back to school. Every parent knows how quickly kids grow, and each school year calls for a new crop of clothes and school supplies to get them ready to hit the books. Have you started your back-to-school shopping yet?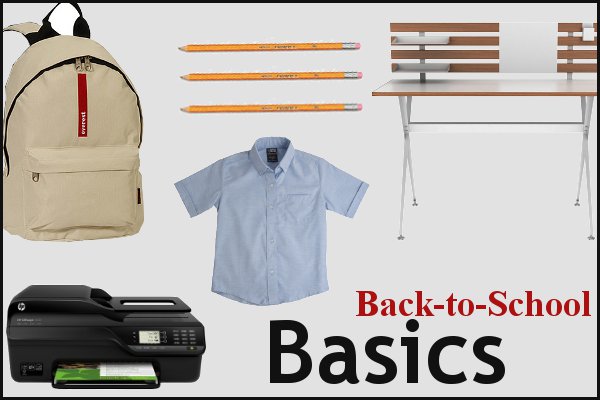 Save on Everything for Back to School ›
In my limited experience, the best back-to-school shopping strategy is to hold off until after Back-to-School Night; most teachers provide a list of required supplies, which really takes out the guesswork. If you just can't resist snagging a few outfits for that first day photo-op, you can stock up on clothes for every season with 10% off select kids' apparel* this week. We've also got a solid selection of school uniforms for every age.
Of course, you don't have to wait for the official list of supplies to get ready with your back-to-school basics. A sturdy backpack, functional desk, and plenty of No.2 pencils will help your student hit the ground running this school year. A slick, compact printer will surely help your student bust out some school projects/papers at the very last minute (you know that's going to happen).
What's your back-to-school shopping strategy? What are your back-to-school must-haves?
Posted by Jen Gustavson