Game of Thrones: What Would They Wear Today?
Posted at Jun. 7, 2013 at 1:33 PM

The season three finale of Game of Thrones is airing on HBO this Sunday, June 9th. If you haven't been watching, and you love a tale that's full of fantasy, drama, political scheming, murder, and romance, then it's time to catch up with one of TV's most ambitious (and expensive) series. The first season and the second season of Game of Thrones are available on DVD, and you could also read George R.R. Martin's book series that the show is based on, A Song of Ice and Fire.
There's been a lot of talk around the Internet about how women don't like the show, but I'm here to say that's just not true for all of us. Sure, there are some gory parts where I cover my eyes and ask, "Are they still squirting blood? How about now? Still?" But for every one of those, there's a scene with a powerful woman who isn't afraid to take charge. Even the women who seem to be some of the "bad guys" are awesome in their treacherous ways.
The scripts are being written, and filming for season four reportedly starts in July. Until we get to see what happens next, I'm looking for ways to bring the style of the women of Game of Thrones into everyday life. Here are some real world ways to get the look of my favorite women of Westeros and update it for 2013.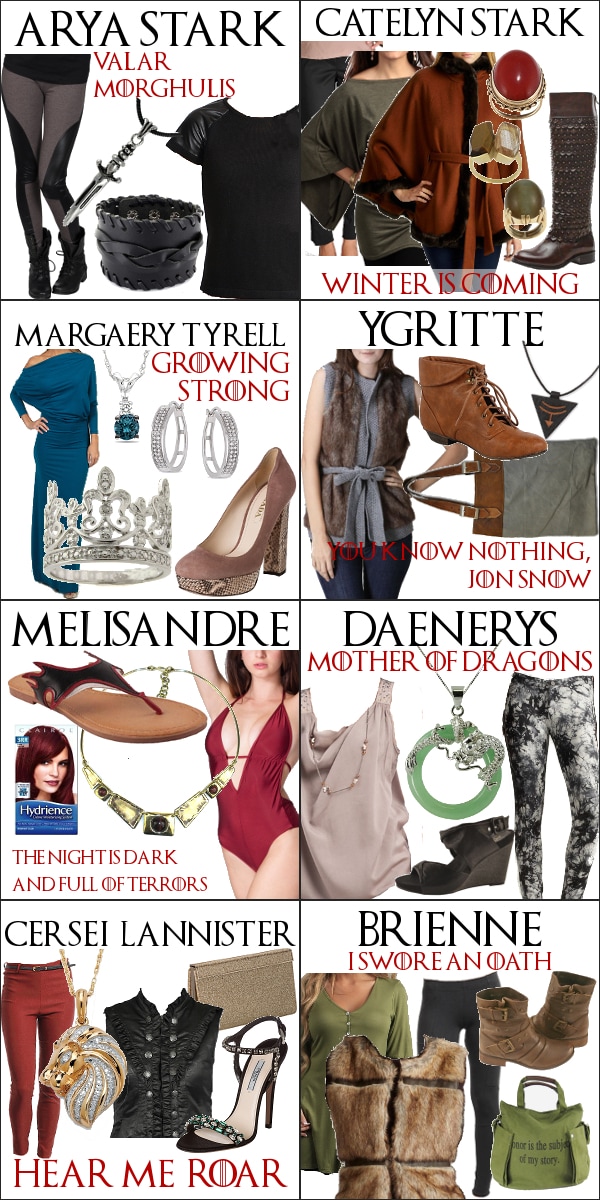 Are you inspired by the women of Game of Thrones? Who's your favorite character? And if you've read the books, please no spoilers!
Posted by Stephanie Petersen