Fun in the Sun: Summer Sports
Posted at Jul. 25, 2013 at 10:58 AM

One of the best parts of summer is that you can do so many fun activities in the warm weather. Whether you're hitting the pool, the park, or the mountains, summer is ready for you. Here are a few ideas to help you make the most of summer while it lasts!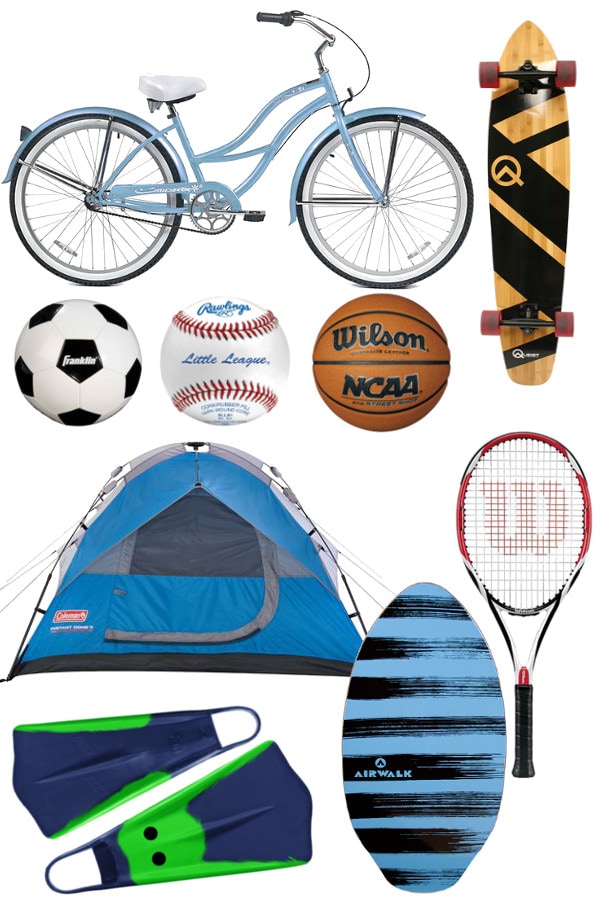 What's lovelier than a bike ride on a warm summer evening? Take a leisurely spin around your hometown with a sweet beach cruiser in cotton candy blue (or purple or yellow or white). If you're more serious about cycling, we have just about every type of bike out there. You can even take a spin for two on a tandem!
For those sunny days at the beach, some water-friendly activities are in order. Catch the waves with this skim board, or explore underwater wonders with a pair of snorkeling fins and a mask. If I were taking a vacation to the beach, I'd want to take this inflatable sea kayak along and try out my paddling skills.
If a relaxing trip to the mountains is more your speed, we have everything you need for a weekend getaway or a week-long backpacking trip. It's never a bad idea to invest in a pop-up tent for impromptu camping trips, or learn the ropes of car camping for those who love the outdoors but aren't up for sleeping on the ground. Check out our camping gear selection to get fully outfitted for your trip to the great outdoors.
Of course, there's plenty of fun to be had in your own backyard. Put together a little family game night, whether your sport is soccer, baseball, or basketball. Even a classic game of horseshoes is a great way to spend a summer evening with the family.
What's your favorite activity to do in the summer? Do you prefer a beach vacation or a mountain get-away?
Posted by Andrea Sparks