Father's Day 2012 Gift Guide
Posted at Jun. 15, 2012 at 4:26 PM

Father's Day is on Sunday. Have you found your dad the perfect gift? There's still time to find the perfect present on Overstock.com. Order by 11 a.m. ET today and your gift will be on your doorstep in plenty of time to wrap it up for dad. If you've missed the cut-off, an Overstock.com e-gift card is a sure way to make sure your dad gets exactly what he wants -- and deserves -- this Father's Day.
Kudos goes to those who have already found the perfect gift for dad. Did you go the traditional route and buy him a classic tie, a new dress shirt, or a #1 Dad mug? Maybe you sprung for a new power tool or a bottle of cologne.
We're absolutely certain that your dad will love any gift you give him. However, if you're a dad who finds himself buried beneath one too many novelty neckties, don't worry! We've got all the gifts you REALLY wanted this Father's Day.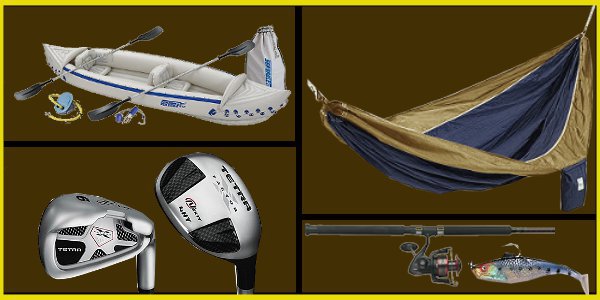 Every hardworking dad deserves a getaway, whether it's in the great outdoors or his own basement. For many outdoorsy-type dads, there's nothing more relaxing than an afternoon on the lake. If you're an avid angler, this inflatable kayak is perfect for a trip down the river after you cast a line and, hopefully, hook some fish. After a long day on the water, this 2-person silk hammock will look inviting. Tie it to a tree on your campsite for a relaxing finish to a day outdoors. If you prefer afternoons on the groomed green, you can use a shiny new set of golf clubs to work on your swing.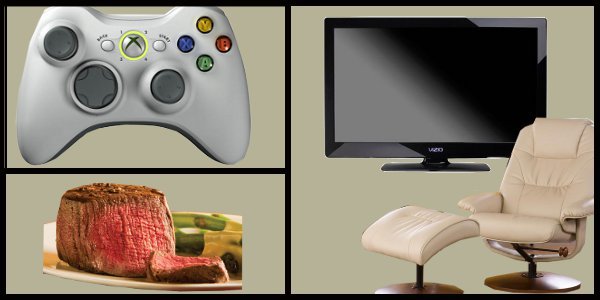 We've also got some great additions for your den, if that's where you prefer to find your respite. This faux leather and birch wood recliner and ottoman set offers the comfort you want and the style your spouse will appreciate; it's the best of both worlds. Cue your favorite movie on this 32-inch LCD TV, warm up a home-delivered dinner from Omaha Steaks, and sit back and relax. Gaming dads could also always use an extra controller for impromptu Xbox marathons with friends.
What is the best gift you've ever given on Father's Day? Dads, what is the best gift you've ever received? Have you ever re-gifted a Father's Day present?
Posted by Jen Gustavson