Fashion Luggage
Posted at May. 12, 2011 at 12:04 PM

There was a time when getting on a train or airplane was a special occasion, requiring special clothes and accessories. Nowadays, airports are full of rumpled T-shirts and piles of lookalike black suitcases, but not for long. While we may not be wearing suits and wingtips or hats and heels to airport anytime soon (fans of "Mad Men" can only hope), we can show some personality with snazzy luggage. Fashion luggage is back, so swap out your drab black or grey bags for something cheerful, colorful and more distinctive.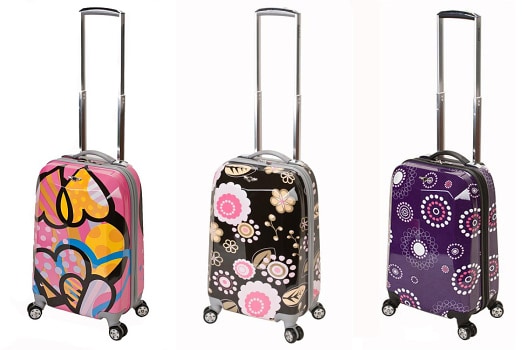 Love pattern suitcase, black flower suitcase, purple flower suitcase
The trend toward fashion luggage has brought a burst of bright colors and bold patterns to the market -- providing many options to the casual traveler. If your idea of dressing up on vacation is remembering to slip on your flip-flops as you head to the beach, consider carry-on bags in sunny yellows, hot pinks or ocean blues. Kids, teens and young adults will appreciate retro '70s patterns full of hearts, swirls and flowers.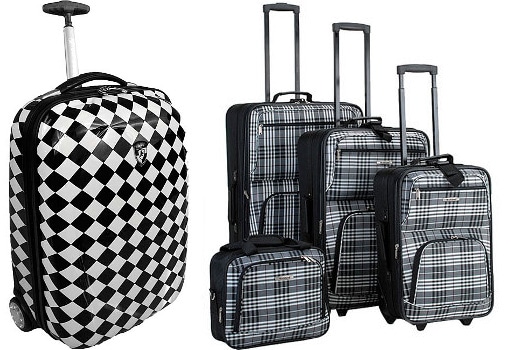 Checkers upright, plaid luggage set
If hippy flower child patterns aren't your style -- in other words, your teenage daughter loves them, but you want to look like a "grownup" -- don't despair. Fashionable luggage also appeals to refined tastes with traditional patterns in plaids, checks and small polka dots. A black-and-white plaid upright or tote bag accessorizes your wardrobe in classic style, especially if you tend to wear a lot of black and grey while traveling.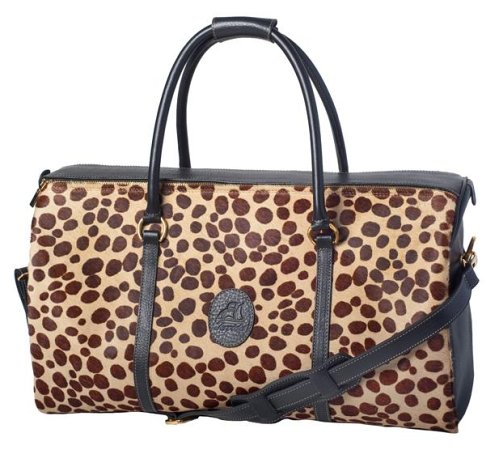 Animal prints remain popular in accessories and luggage and are popular in luggage sets. A matching set of luggage provides the right bags for any extended vacation or cruise. To get the look without investing in a large set, buy an animal print tote bag you can take on an airplane and carry while exploring city streets. (Don't forget your chic sunglasses.)
Posted by Shawna Edwards