Fashion Bedding: From the Runway to the Sheets
Posted at Jan. 12, 2012 at 2:25 PM

I've slept on solid-colored sheets and under a plain white duvet cover for several years, and only recently did I start to think that there was anything wrong with that. It's just started to seem a little plain. Everyone else must be thinking that same thing because fashion bedding is becoming a top seller around here.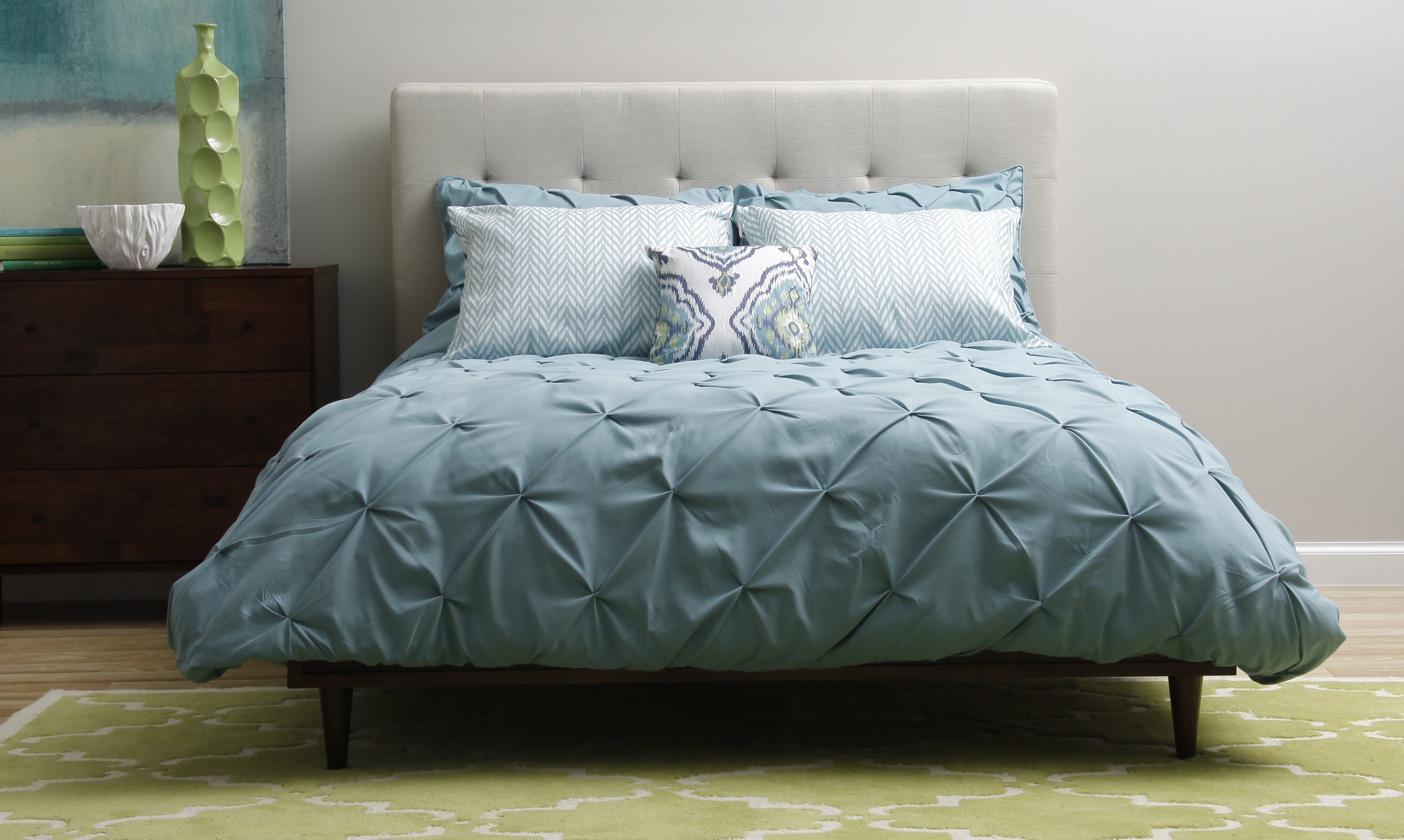 SAVE ON EVERYTHING FOR YOUR BEDROOM
When I first heard of fashion bedding, I thought it was a funny name. What's so fashionable about bedding? But then I saw that Steve Madden, who makes some of my favorite footwear, has a very cool bedding set with black roses on it. Color me convinced.
Still unsure where to dive into fashion bedding, I had flashbacks to the little Loire Valley hotel I stayed in once. The room was swathed in a yellow and pink floral print: The walls, draperies, comforter, and throw pillows were all covered in the same fabric. I wouldn't want to wake up in a floral nightmare like that again, and I think a good way to avoid it is with a reversible duvet cover with stripes and a Moroccan print or a reversible quilt with paisley and polka dots. When you make the bed, fold the top over 10 inches or so to break up the print. Stylish women know just how to mix prints like that with their clothes; bedding designers have done the tricky part for you so you can dress your bed the way those women dress themselves.
A few more ways fashion bedding designers and stylish women are alike: They both know that a dark denim, like you'll find on this comforter set, is always a good way to look put together while staying comfortable. They know that All-American nautical style comes back every spring, and plaid comes back every fall, so it can't hurt to have them in the closet. They know that a bold statement on a simple background is often all you need to look dressed up, but sometimes a delicate, subtle pattern is very elegant.
In the end, the secret to choosing fashion bedding is to approach it just like dressing yourself. Mix and match pieces you love, let your bedding express your mood, change it up with the seasons, and take off one accessory before you go out the front door. Well, maybe not that last one.
Do you sleep in a cloud of white cotton or have you branched out into fashion bedding?
Posted by Stephanie Petersen