Farm Fresh in the City
Posted at Aug. 19, 2011 at 10:07 AM

Urban agriculture is springing up in cities big and small, from rooftop gardens in Brooklyn to tomato-laden Vertical Grow Bags hanging on patios in Portland. City dwellers are getting a taste for food that's so local, it's just steps away. In my own Salt Lake City neighborhood, chicken coops have moved into the backyards on two sides of my house. Before I venture into livestock keeping, I'm starting small with a pot of basil that I'm trying not to overwater.
One thing backyard gardeners have known for a long time is that you often have more produce than you know what to do with. If my basil plant grows to its full potential, I'll chop up the leaves and freeze them with a bit of water in ice cube trays, transfer the cubes to a freezer storage bag and thaw just what I need when I cook over the next few months.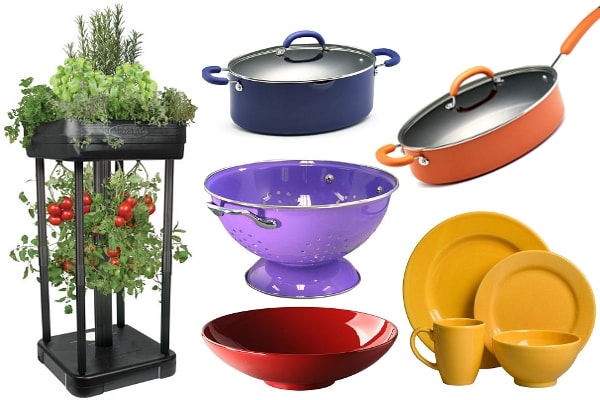 If you have an abundance of tomatoes and basil, you could make your own pasta sauce, or you could try this recipe. I'm going to serve it with a crisp white wine and oven-toasted baguette slices. It's perfect for dining on the patio, listening to the clucking hens on the other side of the fence.
City Garden Pasta
Serves 4
1/2 pound linguini
3 fresh tomatoes, diced (canned, drained tomatoes may be substituted)
1/2 onion, diced
1 can of black olives, sliced
2 cloves of garlic, minced
1 handful of fresh basil leaves, thinly sliced
3 green shallot sprouts, sliced
balsamic vinegar
sea salt
5-10 spinach leaves
2 tablespoons olive oil
goat cheese or mozzarella for garnishing
Place the tomatoes, onion, black olives, garlic, basil and green shallot sprouts in a large bowl. Add a splash of balsamic vinegar and a pinch of sea salt. Let the mixture sit while you prepare the pasta according to the package directions. Meanwhile, heat the olive oil in a large skillet over medium heat. Add the tomato mixture to warm through. Add the spinach leaves, cover and cook for another minute or two. Drain the cooked pasta and add it to your sauce. Salt to taste and garnish with the sliced or grated cheese of your choice.
Do you have any tips for using a tree full of apples or an overflowing raised bed of zucchini? Have you moved past herbs and let chickens move into your yard?
Posted by Stephanie Petersen
Recipe by Maegan Crandall