Fall Home Trends: White Out
Posted at Sep. 3, 2013 at 4:03 PM

Some rules are meant to be broken, and this year, it's all about white after Labor Day. White interiors have become a huge trend lately, and we're giving you free reign on all the white you want this fall!
Cozy up the space without getting into dark and dreary territory by going for light and bright. Sure, you can add a few pieces here and there, but why not try a total whitewash? I'm talking everything from furniture to art to accents. Plain and simple, white has never been so bold.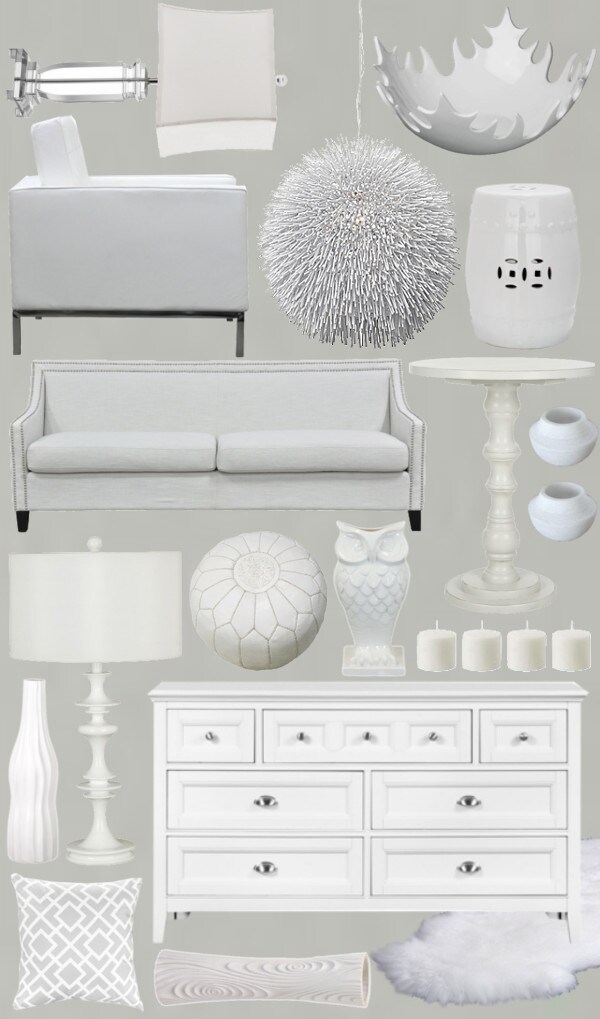 First things first, the highlight of the all-white look is a white sofa. Your sofa is the focal point of your living room and sets the stage for the rest of the room. I absolutely love the way this linen sofa blends classic and modern styles, but if you're looking for something that won't show dirt and spills quite so easily, check out this white leather sofa, which pairs perfectly with this leather armchair.
Deck the rest of the room out in vivid white, too. Kick up your feet on a white Moroccan pouf ottoman, and set a basic white vase atop this milky-white accent table to brighten a corner.
For your bedroom, this gorgeous bed would be an absolute dream dressed all in white. Keep the crisp, clean look going with this 7-drawer dresser. If there's ever a place for a luxurious sheepskin rug, an all-white bedroom is it. This set of crystal lamps is perfect for bedside nightstands, and a few white candles can set a serene -- or romantic -- atmosphere.
Just because you're sticking to white doesn't mean you can't be a little whimsical. In fact, white can keep items like this urchin pendant light and spiky holly-leaf bowl from becoming over-the-top. After all, this owl vase may be just the thing you need to take your style from bland to bold.
Having a hard time picturing a total white-out for your space? See the trend in action in our new commercial featuring Snoop Lion. The all-white set is equal parts classy and bold, and definitely on-trend this fall.
How would you work some white into your home? Do you love the look of all-white, or would you add a few touches of color here and there? After all, against all those whites, an accent color would really pop!
Posted by Andrea Sparks