Did You Get a Kinect for the Holidays?
Posted at Jan. 5, 2012 at 12:43 PM

One of the hottest selling items during the holiday season was the Xbox Kinect. It's been out for a while, but since it's still at the cutting edge of video game motion sensor technology, it's the must-have gaming system this season.
I got the chance to try out the Kinect, and I totally understand why it's so popular. The number one perk is that you don't need a controller to play games, nor do you need one to navigate through your Xbox; it's what the Kinect is all about. I tested it out with my favorite game, Just Dance 3, and since I didn't have to hold a controller while I was dancing, it was really nice not having to pick one up between dances either. With just a wave of my hand, I could select the next song. The Kinect also makes it possible to control some features on your Xbox with the sound of your voice, which really comes in handy when you'e watching a movie.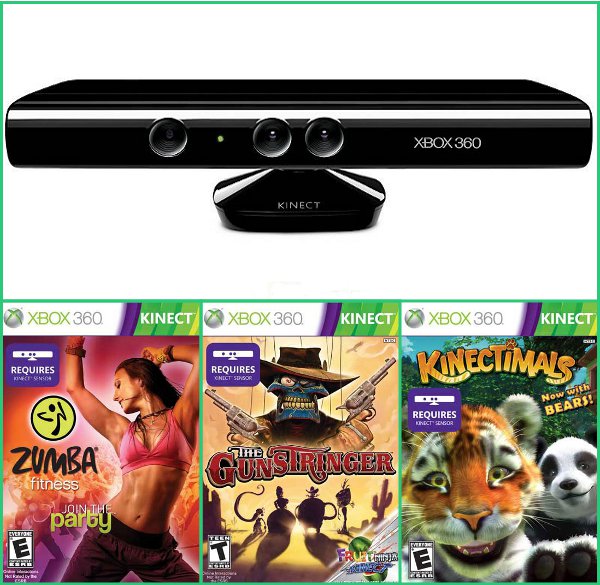 If you bought a Kinect for your kids for the holidays, or got one yourself as a gift, you've probably already discovered how fun it can be. But there's a lot more you can do once you've figured out the basics; here are a few tips to really get you started.
Xbox Profile
You don't have to have a Kinect sensor to create an Xbox profile, but it will definitely make it more fun. You can use the camera on your sensor to take a picture of yourself; then use that photo to create an avatar that looks just like you. I had almost as much fun creating my avatar as I did playing the games, and I love seeing it pop up every time I play.
Kinect ID
The next thing you'll want to do is to create your Kinect ID. The sensor will scan your facial features, collect and save the data, then use it to automatically log you into your user profile. This is a really fun feature; it takes one more step out of getting ready to play and makes it easier for your friends and family to jump in on games.
Xbox Live
Signing up for Xbox live is necessary if you want to participate in multi-player games on multiple systems. It also gives you access to downloadable content, like games, updates and even movies. You can do a lot with the free level of membership, but if you really want to get the most out of your Kinect, I would suggest paying the $5/month fee for a Gold Membership. With that, you can stream Hulu Plus, Netflix, HBO and ESPN, listen to music and even video chat.
Set-up
You'll get the best gaming experience if you have the right set-up in your home. You'll want to make sure to leave at least 6 feet between you and the sensor, and at least 8 feet if you have two or more players. When I first started, I set up my sensor too close to where I was standing, and I noticed a huge difference when I moved it back. I immediately started scoring more points in my games. Microsoft also recommends that you don't put your Kinect sensor on top of your TV, because vibrations from your TV can disrupt the sensor's function. Instead, place it on your TV stand or on a shelf above the TV.
Games
The best way to have fun with the Kinect is to get the right games. Most Kinect packages come with Kinect Adventures, which is a simple game that kids and adults can enjoy. The motion control technology is especially well-suited to dance games, and Dance Central and Just Dance are both extremely popular. I can attest that Just Dance 3 is a blast on the Kinect. Other fun games that get you moving are Kinect Sports and Zumba Fitness. If you're looking for some straight-up silly fun, in The Gunstringer you play a cowboy skeleton puppet in the Wild West. If you have little kids, they'll love the absolutely adorable Kinectimals game.
Did you get a Kinect for the holidays? If so, tell us what you like most about it and what your favorite games are.
Posted by Andrea Sparks