Dancing with Myself
Posted at Feb. 23, 2011 at 11:20 AM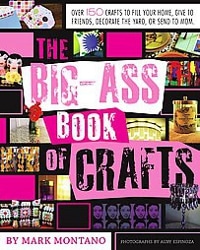 The thing I'm most looking forward to as it starts to get warmer is outdoor concerts. The epitome of summer to me is lounging on a grassy lawn as the sun sets, enjoying live music and the company of friends. I'm also a big fan of learning new dance moves from the drunken older gentlemen who wander in, lured by the sound of laughter and the scent of beer. Through immersing myself in ethnographic studies, I've perfected the fake-gun-shooting boogie and the excessive-shoulder-shrugging sway, both done off-beat and facing backwards.
But this post isn't about how I excel at dancing. Outdoor concerts have a definite vibe and a defined style. Look around at any point in time and you're guaranteed to see fringe bags, vintage-inspired jewelry, and breezy layers. Personally, I'm kind of obsessed with this aesthetic and have tried to incorporate it into my living space year-round. Luckily, decking your home in bohemian wares is pretty cheap. Unique treasures can usually be found at thrift stores or through a Fair-Trade shop.
I also rely on cheap do-it-yourself projects a lot. One thing I've found seriously inspiring lately is this crafty book. Designer Mark Montano manages to make magazine inserts cool works of art (spoiler alert: it involves acrylic paint and embossing powder), and many, many projects in here are inexpensive without looking tacky.
The project that has moved to the top of my list is recreating these pillows. Thrift stores are stocked to the brim with awesome crochet blankets that I'm always drawn to, but I have nowhere left to drape them. Repurposing those blankets into pillows means I get to have one-of-a-kind accent pieces that are easy to toss on a bed or couch. Paired with some intricately printed neutral curtains and some bird statues, they help create a perfect laid-back vibe for super cheap.
So does anyone else have any projects lined up -- crafty or otherwise? What's at the top of your list currently?
Posted by Amanda Mears