D.I.Why are Crafts so Hard?
Posted at Dec. 30, 2010 at 4:06 PM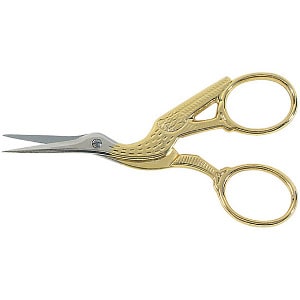 As much as I like to pretend that I'm crafty and could whip up a reupholstered chair or a new dress in a weekend, the truth is I have a hard time even finishing kindergarten-level crafts like filling in a paint-by-numbers unicorn picture within a reasonable time frame.
The proudest moment of my life was when I made a yarn wreath complete with a fabric scrap banner and a miniature bird. It fell down three days later and shattered into a million little Styrofoam pieces. I've accepted that I'm bad at crafts, but it didn't always used to be this way. I had the best scrapbook on the block when I was a mere 12 years old, and I've resized many XXL band shirts that made their way into my closet because I can't say no to a bidding war on eBay.
This year I am determined to start developing a more creative wardrobe with the help of a few little DIY projects inspired by Balmain's spring 2011 line.
First up, a shredded T-shirt: I was skeptical about the look when I first saw tutorials popping up across the Web, but it seems simple enough. All you need is an inexpensive white T-shirt, a seam ripper and a pair of fancy scissors (the fancy part is optional).
I'm also going to try channeling Balmain through a studded blazer. In high school, I had pink hair and a friend named Davey Danger, so it's no surprise that I have a studded belt lurking in the recesses of my closet. Using old studs with a simple black blazer seems like something I can handle, and I love the outcome.
So how does everyone feel about craft projects? What is the most impressive thing you've ever made?
Posted by Amanda Mears