Celebrate Hispanic Heritage Month
Posted at Sep. 27, 2011 at 10:33 AM

Did you know that it is Hispanic Heritage Month? From September 15 to October 15, Americans celebrate the contributions of people whose ancestors came from Spain, Mexico, the Caribbean, Central America and South America. It was set on these dates because the month includes the independence days of several Hispanic countries. This year's theme is "Many Backgrounds, Many Stories … One American Spirit."
Since we are currently celebrating Worldstock Fair Trade's 10th anniversary, I thought I would look there to see the contributions that people from Hispanic nations are making to the world of jewelry, home goods and other artisan crafts. Worldstock is the best place to shop for items that will add Latin flavor to your life. When you are shopping in the Worldstock store, you can sort the products by country and come up with cool collections of handicrafts. You can also shop using a world map.
Here in the West, Mexico is our nearest Hispanic neighbor, and the influence of Mexican Americans is all around. I'm particularly partial to the cuisine, and when I serve my homemade attempts at Ensalada Fresca and Chile Relleno, I want it to be on authentic Mexican plates. Relaxing in a hammock and reading poetry by Octavio Paz will help me feel like I've travelled to the sun-drenched land south of the border.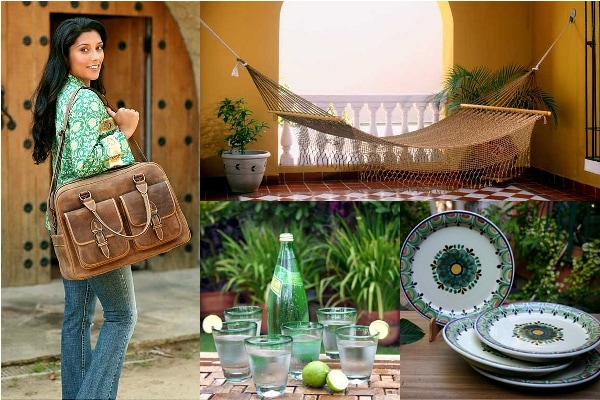 A few of my favorite people are Peruvian Americans, and their culture has brought a lot to my life, and I promise it hasn't only been in the form of pisco (the national drink of Peru). I have to admit, my favorite thing about Peru is alpacas. Goods made of Alpaca wool are immediately recognizable as Peruvian, especially chullo hats. An alpaca sweater, shawl or throw blanket would be a cozy way to bring a bit of Peru into your life.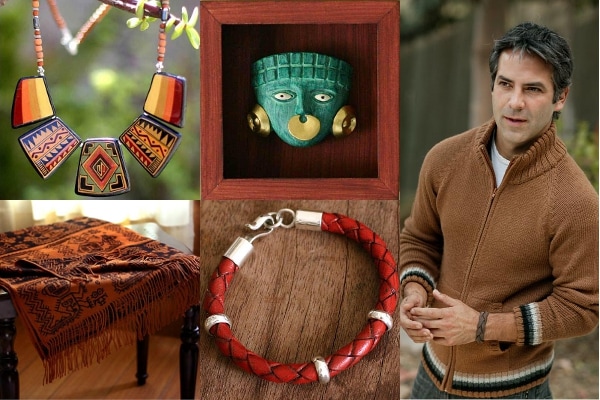 Browsing through the Worldstock store, I find myself drawn to the bright colors of quilts and handbags from Guatemala -- possibly because I grew up with some of them around my home. Known for their vivid textiles, Guatemalans have patterns that belong to each village, and they can tell where the fabric came from just by looking at the weave. I would add some brightness to my home with a few throw pillows or a tapestry, just like the one that hung in my childhood home.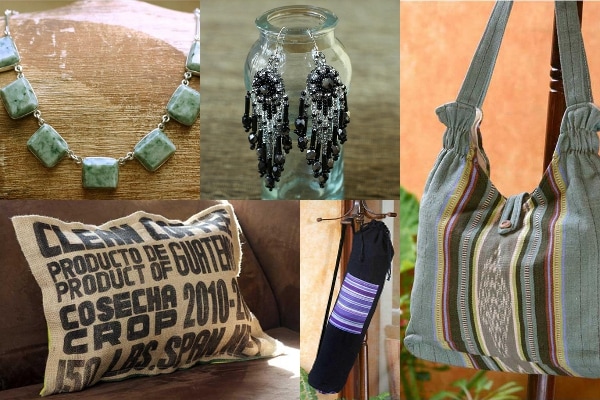 Is there a Hispanic culture that's been a part of your life? Is there one you'd like to make a part of your life with things from the Worldstock Fair Trade store?
Posted by Stephanie Petersen