Celebrate Easter Weekend
Posted at Mar. 29, 2013 at 2:23 PM

Easter is earlier than usual this year. While it can fall as early as March 22, it's not very often that Easter happens in March at all. In case you're wondering, Easter always happens on the first Sunday after the first full moon after the spring equinox. Confusing, maybe, but I say we embrace it and enjoy our early Easter weekend.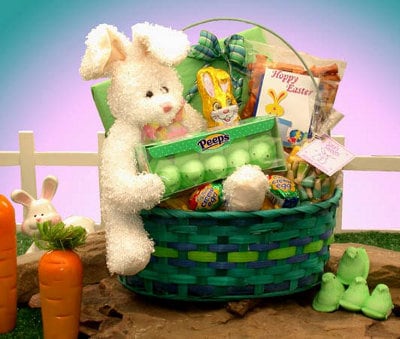 There's still a lot of snow around here, and Easter skiing is a big tradition in Utah, complete with Easter egg hunts on the slopes. It seems like everyone has their own Easter traditions, and some of these traditions from around the world bear little resemblance to our own. Maybe some of them will even give you a few ideas on how to switch up your own holiday this year!
Eggs aren't just a big part of our Easter celebrations. In fact, Haux, France may take the cake when it comes to celebrating Easter with eggs. A giant omelet is made each year in the town's square that can feed up to 1,000 people. How many eggs does that take? Around 4,500.
Speaking of eggs, decorating eggs for Easter has a long tradition, and the Ukrainian egg is one of the most beautiful versions. The real things take a lot of training and talent, but you can find easy online tutorials to make your own decorative eggs.
In Poland, an Easter tradition called "Smingus-Dyngus" includes boys throwing water on people. Most people don't want to get drenched, but any girl who gets water thrown on her is said to get married within the year. A similar tradition existed in Hungary, but has evolved to boys sprinkling perfumed water on girls instead.
Easter is also a celebration of spring. In the sunny Bahamas, they celebrate Good Friday by flying kites and eating crab cakes and traditional hot cross buns (we have a recipe for those, along with some other great Easter recipes to try this weekend), while in many parts of Europe, they light bonfires to chase winter away and welcome warmer spring weather.
What do you typically do for Easter? Does your holiday involve Easter baskets and egg hunts, or do you like to like to fit in a game of golf while the sun's out? For a lot of people, Easter means Sunday brunch with family, while others like to use the long weekend for an excuse to take a vacation.
However you celebrate Easter this year, whether it is on the slopes, on the beach (throwing water on your friends), or at home with family, we wish you a happy Easter!
Posted by Andrea Sparks