Celebrate Arbor Day
Posted at Apr. 26, 2013 at 2:29 PM

Every April, on the last Friday of the month, Arbor Day rolls around to remind us that trees are a pretty important part of living on Earth. People have observed the day in the US by planting trees since the late 19th century, and the practice has since spread around the world. You probably know that our ecosystem needs trees -- you know, because of oxygen, among other things -- but you may not be quite as sure about what your part is. Planting a tree is a start, but even if you're not interested in picking up a shovel, you can still take part in Arbor Day.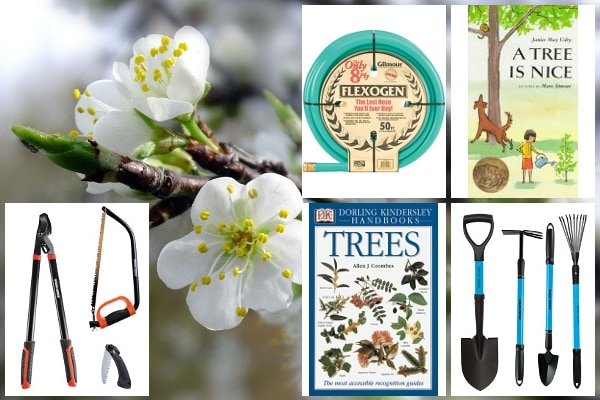 If you have little kids, take some time today to talk with them about the importance of trees. The award-winning book A Tree Is Nice by Janice May Udry is a charming way to introduce the idea to young children.
Learn more about the trees where you live by going on a hike and learning to identify a few. Pick up a trees field guide, strap on your hiking boots, pack a lunch, and bring plenty of water. Older kids would love to go on this adventure, too.
If you already have trees in your yard, make sure to plant flowers and shrubs around them that are compatible. For example, evergreen trees make the soil around their roots very acidic, so it's best to plant acid-loving plants, like hostas, hydrangeas, azaleas, or mint.
Show off your trees with a few outdoor spotlights. They're an elegant addition to your landscaping, and they'll help you really enjoy your yard at night.
Do you have fruit trees? They should be pruned every year to maximize your harvest and to prevent disease. It's best to do it after the coldest part of winter has passed but before the first buds of spring. In many regions of the USA, that's right now.
If you want to participate in the Arbor Day tradition of planting a tree, make sure to call your power company first to find out where any buried lines may be. Once you've chosen a safe spot to dig and you have a tree that's suited for your region, use a shovel to dig a hole that's about five times as big as the root ball. Remove any packaging from the root ball, place it gently into the hole with some compost material, and backfill the hole with dirt. Water the tree every few days for the first year, one gallon of water for every six inches of height. Once the tree is established, you can slowly cut back how often you water it.
I have to admit that Arbor Day often passes by without me noticing it, and I don't always remember that the trees in my yard any attention. This year, though, I'm going to make a point of learning more about caring for them.
Are you doing anything for Arbor Day this year?
Posted by Stephanie Petersen