Big Brands, Huge Savings
Posted at Sep. 7, 2012 at 2:49 PM

Here at Overstock.com, we're all about deals. But we're not just talking about bargain basement stuff. We pride ourselves on offering the best for less. We carry, and have the best prices on, top brands in every department. Want the cool new video game? The season's hottest looks? The vacuum you keep hearing about from all your friends? We have it, and we have it for less.
To celebrate our awesome, top-of-the-line selection, we're highlighting some of our favorite brands this week. Check out our Brands page and find great deals on all your favorite brand-name items.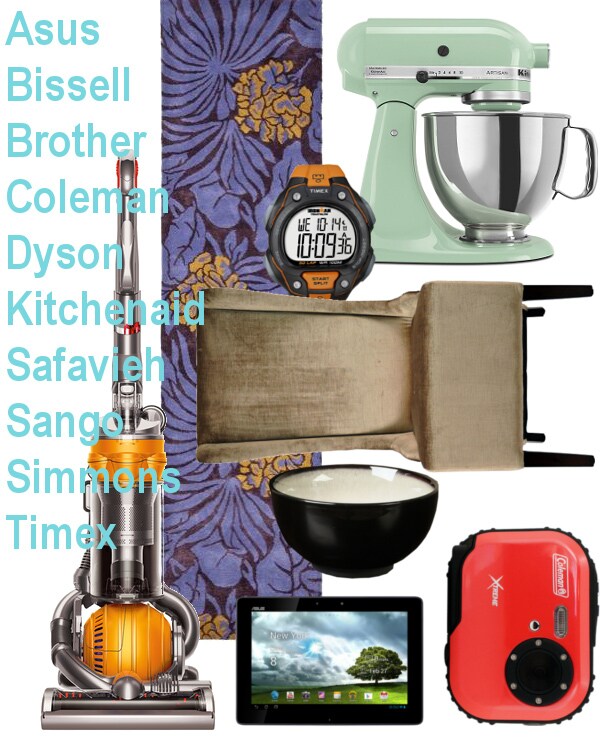 We all have brands that we love. Some of my favorites (which I can actually afford a little easier on Overstock.com) are KitchenAid, M.A.C., and Burberry. What brands would you like to find some great deals on?
Posted by Andrea Sparks