Polyester Pillow Shams by Nautica
Related Reviews

Nice Fit on Pillows
These are polyester not cotton and they stink when your first open them They went directly into the washer! That got rid of the synthetic smell. They fit the pillow well and are an attractive complement to my bedspread and matching shams.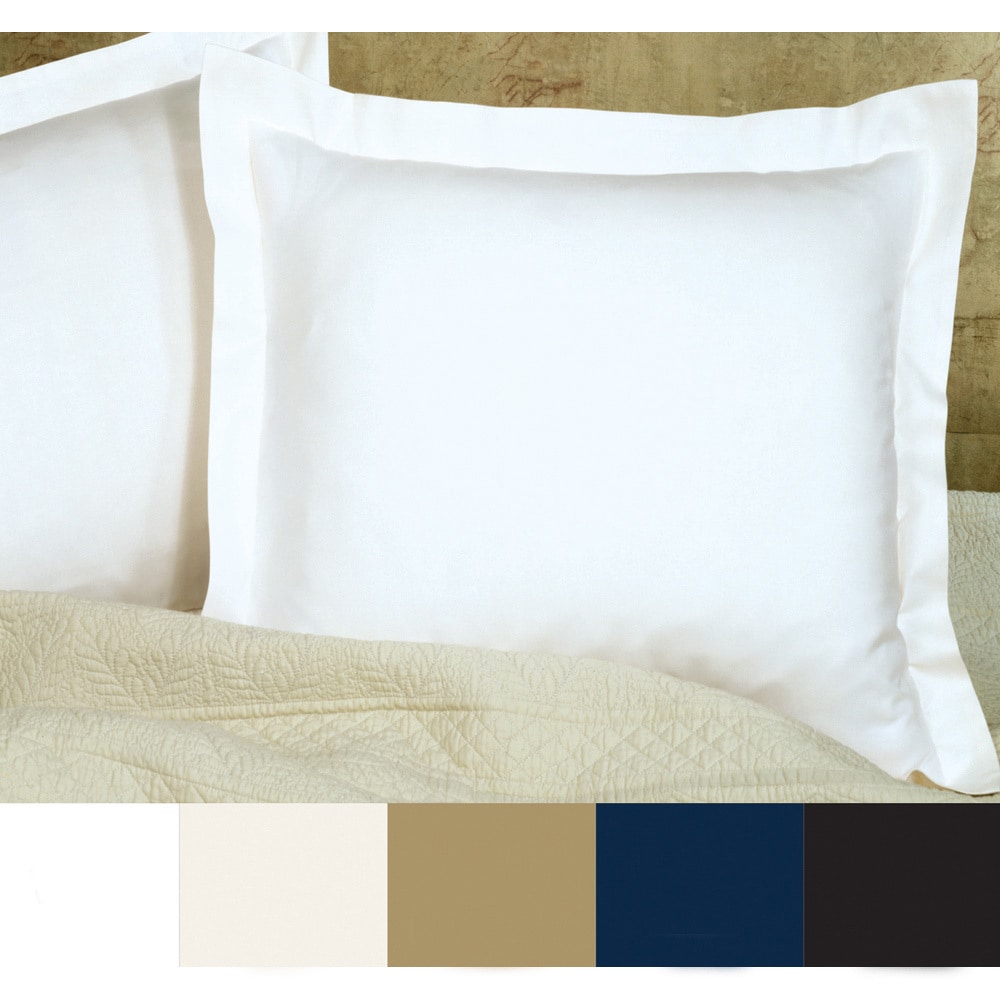 Very Nice
Very nice Euro Shams for the price. Usually like all cotton material or cotton linen blend. If it was i would like them better. When the suggestion to purchase these came up in my cart it said cotton blend so, I must not have realized the blend was cotton and polyester. I should have researched it more perhaps cause it appears i overlooked this detail. on the details page itself it does inform you of what kind of blend i believe, and on the packaging. On the packaging it says 65% polyester 35% cotton. This euro sham has no zipper closure. Overall it's a nice euro sham, just would have like it to be all cotton.
Did you find what you were looking for?
If you need further help or information please visit our Online Help Center