Beauty from the Kitchen
Posted at Jan. 20, 2011 at 12:12 PM

As much as I love winter, there is one thing I don't like: dry skin and dry hair (OK, that's two things, but I hate them equally). A combination of chilly weather and indoor heating sucks me completely dry. The bottles of lotion that go untouched all summer long are suddenly all empty once January hits, and I start measuring the amount of hair conditioner I squeeze out against a Frisbee, not a quarter. Luckily, I've discovered one thing to keep me from drying up like a raisin: homemade skin and hair care products.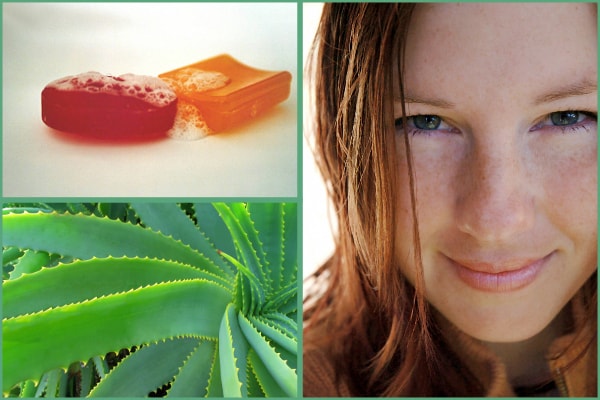 I've always heard that the best beauty remedies were found in the kitchen, and natural beauty devotees say not to put anything on your skin you wouldn't put in your mouth. They're onto something; some of the homemade beauty recipes I've come across sound downright delicious. My favorite is homemade sugar scrubs. The basic recipe is olive oil and sugar (yum), and there's plenty of room to experiment with brown sugar, essential oils, honey, and just about anything else you can think of to put in there. My sister makes a version with crushed candy canes and peppermint oil that is pretty hard to resist.
Turns out, homemade skin care products aren't just appetizing; they're also environmentally friendly, inexpensive, and super easy to make. I like all three of those things. Make an easy facial masque with honey and oatmeal or creamy avocado. Try eggs, mayonnaise, jojoba oil, apple cider vinegar, and even beer to make your winter hair shiny again.
Homemade lotions, like sugar scrubs, follow a basic recipe with room for variations and additions, and most of the ingredients can be found right in your kitchen. Here's a recipe you can use as a base for any type of homemade lotion:
Home Lotion Base
1 cup warm water
3/4 cup olive or grapeseed oil
1/4 cup grated beeswax
Mix the oil and beeswax and microwave in 30 second intervals until the wax melts into the oil. This is called emulsification, and it's the process that holds your lotion together. Pour the water into a blender and slowly add the oil and wax mixture while the blender is running. Blend on high until your lotion has turned into a smooth, white cream. If desired, add essential oils to give your lotion a fragrance. Lavender is always soothing, while citrus scents energize. Coconut oil is great for your skin, and adding aloe vera juice to your lotion can help soothe your skin after sunburn.
Ready to try it yourself? What are your secrets for making it through the winter months? Have you tried any homemade remedies that work wonders?
Posted by Andrea Sparks