Backpacks, All Grown Up
Posted at Sep. 21, 2011 at 11:53 AM

For a long time, backpacks were just for kids and students. Sure, women's mini-backpacks have had their time in the limelight as alternatives to handbags. Men -- stylish men on their way to work -- never really favored backpacks, preferring leather briefcases and messenger bags. But now, we're seeing more and more men wearing updated, sophisticated backpacks.
The styles we're seeing are more advanced than the ones you may have stuffed your textbooks into years ago, and they aren't the same rucksacks you would strap on to go camping. The designs are made to hold laptops, cell phones and other gear guys need in the concrete jungle. It's the bag equivalent of a man who has shaved and put on a clean shirt.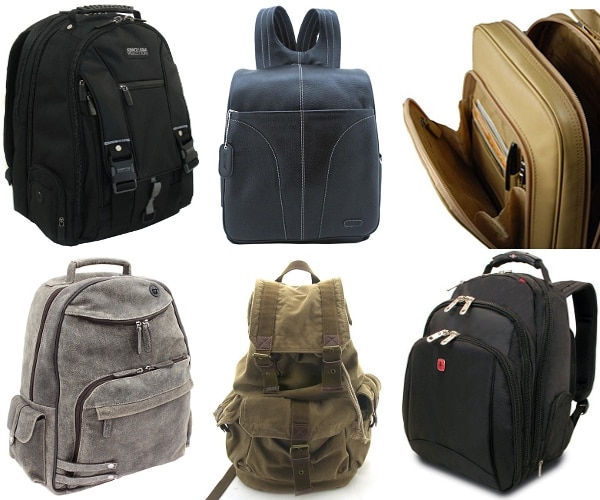 To keep from looking like the backpack you take to the gym, choose one in a neutral color and stick to solids. Leather is one thing that automatically steps up the style, whether it's a whole leather bag or just a few leather details. The clean lines of the Leatherby bag and the Castello Romano bag put them on the same playing field as the finest briefcases. The distressed leather on the Jones Collection backpack takes the look and loosens it up a bit.
For the backpack to work for work, it needs plenty of compartments inside and out. A style inspired by the classic Swiss Army backpack is sure to have the necessary storage. Try a canvas backpack or even one made by Wenger, the makers of the Swiss Army knife. Any of these backpacks would look perfect with one of the men's anoraks that were all over the runways in New York last week.
So, would you choose a backpack over a briefcase? Is it too early to pick one up for a holiday gift for a son or husband?
Posted by Stephanie Petersen