Back-to-School Shopping Guide for Kids
Posted at Aug. 8, 2011 at 9:28 AM

Fashion is a big deal when you're young, and nothing is more nerve-wracking than the fashion show known as the first day of school. Trivial as it may seem, clothing can inspire confidence in your kids and make them feel good as they navigate a day filled with new teachers and unfamiliar classmates.
Whether you've started back-to-school shopping or not, picking up a few trendy pieces now will free your children from sleepless nights spent worrying about their debut school outfit. (I know that was not just me, right?)
Girl's clothing trends tend to mirror popular clothing for adults, just in a smaller size. Cringe all you want at the word "jeggings," but jean-legging hybrids are still a staple in the fashion world and are perfect for kids because they're insanely comfortable. This fall, try pairing skinny pants made of leather or corduroy with tall boots or metallic ballet flats for a different twist on this trend. Brightly colored separates were a must-have this summer, and you can make them work for back-to-school fashion with graphic tees and neon accessories.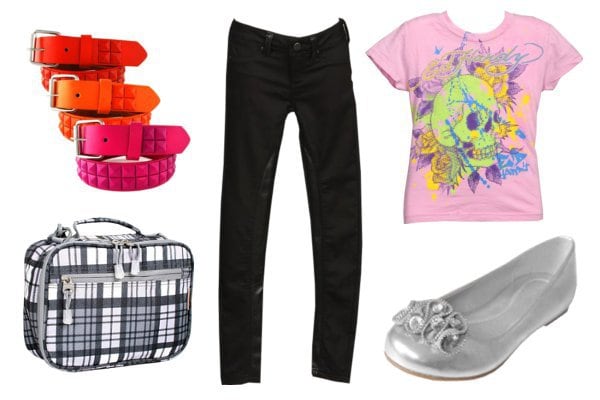 Don't be fooled by the nonchalant attitude most boys exude when it comes to their clothes. They still want to look cool on the first day of class. Take a cue from the clean-cut looks fashionable adult men are sporting and try a polo shirt or graphic tee paired with a blazer. To make the look seem less formal, add a pair of high-top sneakers and some retro headphones as an accessory. Slim-fit pants are still popular for boys, so pick up a pair in a medium wash that will go with anything.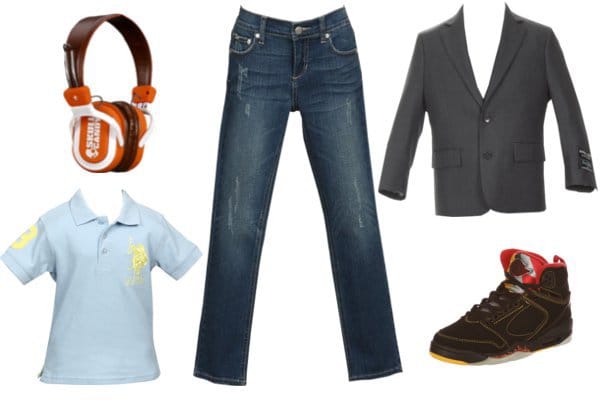 What was your favorite first day of school outfit? I remember being particularly proud of an ensemble I created in elementary school that featured sunflower print overalls, patchwork Converse sneakers and a neon scrunchie around my ankle.
Posted by Amanda Mears