Avengers Assemble on DVD
Posted at Sep. 25, 2012 at 5:31 PM

"Marvel's The Avengers" comes out on DVD today, and I for one could not be more excited. I can't wait to sit down with some shawarma to go and check out the deleted scenes and storylines that didn't quite make it into the theatrical release.
If you've seen it, check out the DVD or the Blu-ray set, and relive the journey -- or if you didn't get a chance to experience it in theaters, pick it up now and find out what the buzz is about. Also, make sure you check out our Avengers Spotlight where you can pick up Avengers merchandise, including movies, books, soundtracks, and even toys for Captain America, Iron Man, Thor, Hulk, Hawkeye, and Black Widow.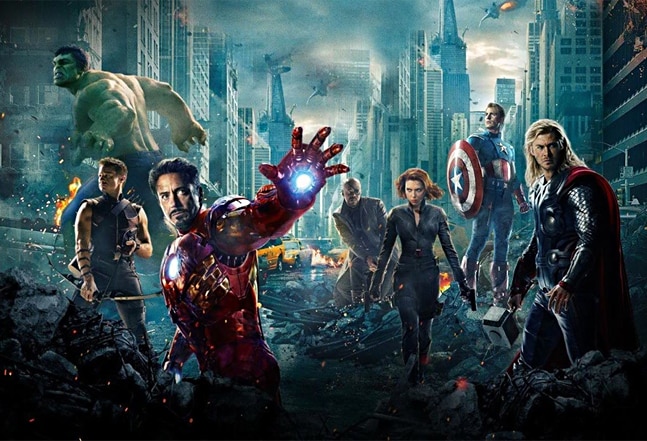 The movie tells the story of Nick Fury and S.H.I.E.L.D. recruiting six superheroes to defend the world against Loki's scheme to enslave humanity. Super-powered fight scenes, sparkling wit, and maybe a little bit of heartbreak (it is a Joss Whedon project) ensues.
The film itself broke numerous box office records when it opened in theaters and is the highest grossing film of 2012 to date and the highest grossing superhero film. It even earned a 92% approval rating on Rotten Tomatoes.
It won't be long until new movies in the Marvel universe with Avengers will be released: "Iron Man 3" and "Thor 2" in 2013, "Captain America 2" in 2014, and "Avengers 2" in 2015. Personally, I'm really hoping that they give Hawkeye his own movie, but after seeing the delightful interactions between Mark Ruffalo's Hulk and Robert Downey Jr's Iron Man, I'm also secretly keeping my fingers crossed for a Hulk/Iron Man movie. Which movies are you most looking forward to?
Posted by Emily Harrison