Around the Campfire
Posted at Aug. 19, 2013 at 2:40 PM

We may be right on the brink of back-to-school, but that doesn't mean there isn't still plenty of summer to enjoy! If you're itching for a little weekend escape before the weather cools down, pack up your tent and bug spray and hit the road! Now is the perfect time of year for a little camping trip. In fact, Labor Day weekend (which is a mere two weeks away) is one of the biggest camping weekends of the year.
We're here with plenty of activities -- and all the gear to go with them -- to do around the campfire. Whether it's roasting s'mores or singing your favorite camp songs from when you were a kid, check out these must-haves for the perfect evening next to the fire.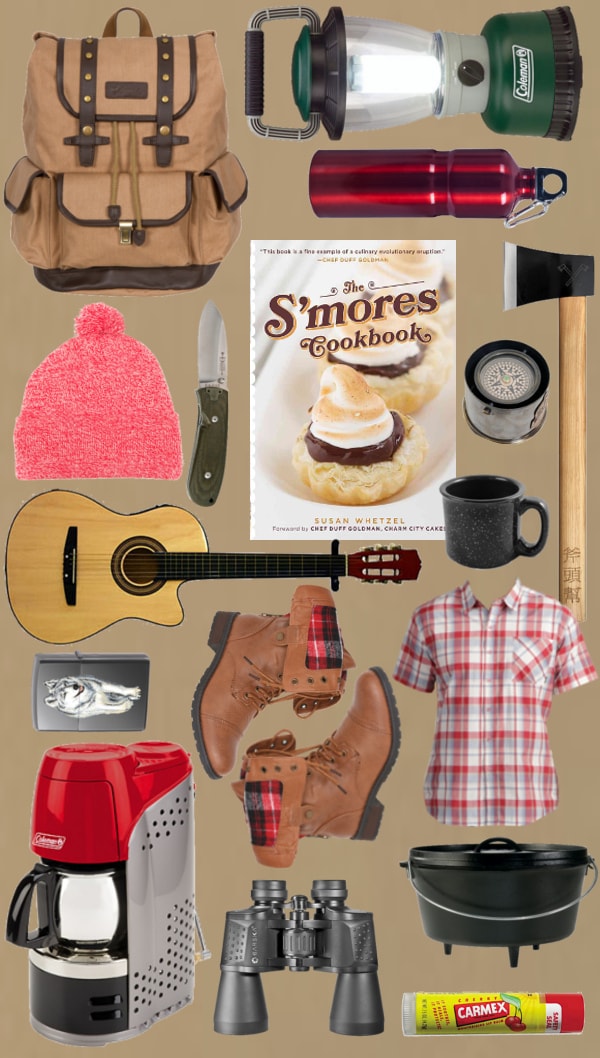 First things first, what's a camping trip without s'mores? In fact, I'd say that roasting a marshmallow over a campfire is 90 percent of the reason I go camping in the first place. Graham crackers, a Hershey's bar, and marshmallows is always a classic, but plenty of people have been experimenting with new ingredients lately. I've tried peanut butter cups, grasshopper cookies, and even slices of strawberry in mine. Give your s'mores a makeover of their own with The S'mores Cookbook.
Of course, there's so much more to love about campfire cooking than just s'mores. If you've never tried a meal from a Dutch oven, now is your chance. Everything tastes better slow-cooked in the coals. And if you can't live without your morning cup of coffee, this coffee maker from Coleman runs on propane, so you can brew the perfect joe even in the middle of the woods.
There are a few pieces of basic gear you'll probably want to keep on hand. For example, a hatchet comes in handy for chopping firewood, and a lighter will help you get your fire going (how could you resist taking this wolf Zippo along?). A pair of binoculars is great to check out local wildlife or do a little star gazing before you tuck in for the night.
Don't forget your camping wardrobe! When you're up in the mountains or deep in the woods, even the hottest of summer days can turn chilly when the sun goes down. Be sure to pack plenty of layers, and cozy up with a beanie to keep your noggin warm at night. Make sure you have a pair of basic boots for walking on trails (if you're doing some serious hiking, you'll want to invest in a good pair of hiking boots, too). Backpacks are easier to pack up and take on a camping trip than a clunky suitcase. Besides, backpacks are super in this season, and I absolutely love the rustic look of this canvas backpack, not to mention all the pockets that are perfect for storing smaller items.
No camping trip is complete without a few ghost stories and songs around the campfire. Grab your guitar on your way out the door and strum to your heart's content under the stars. If you don't have any spooky stories of your own to tell when the fire burns low, pick up a campfire ghost stories book to read from. You may end up being the most scared.
Are you planning any camping trips before summer is over? What are your must-haves on a camping trip?
Posted by Andrea Sparks