Are You Ready to Vote?
Posted at Sep. 19, 2012 at 2:45 PM

For many Americans, it's hard not to get caught up in the fervor of a presidential election. The speeches, the conventions, the TV ads: It can sometimes cloud the most important part, voting. Have you registered to vote yet? If not, be sure to do it soon; the deadlines vary by state, and many are coming up in the next few weeks. You can find out more about your state on USA.gov.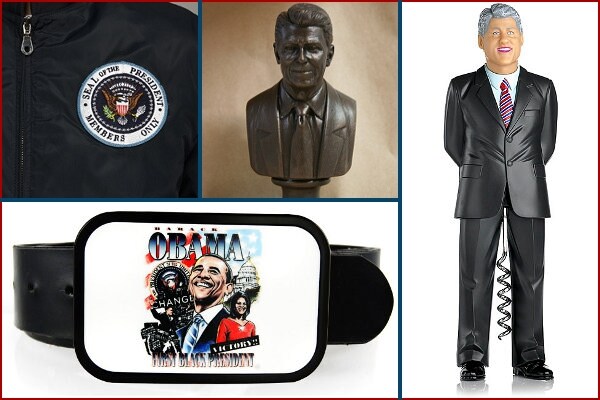 If you need to register, you can do it right now since you're online anyway. On RocktheVote.com, you can register, find your polling place, get Election Day reminders, and learn about new music all in one place. If that's a little more than you're interested in, you can visit the non-partisan site RegistertoVote.org. If you're an American citizen living out of the country, you can register and get your absentee ballot on VotefromAbroad.org. It's easy to do and will just take a few minutes. And it's totally worth it because voting is fun!
I know some people disagree with me and think performing a civic duty isn't exciting, but I can tell you that casting your ballot is rarely dull. In the last presidential election, I voted early, on Halloween. Waiting in the hour-long line made up partially of people in costumes, I could feel the community spirit and the electricity that comes from getting a chance to speak your mind. On the other hand, eight years ago, passions ran so high that there was nearly a fist fight in the line behind me. Even if you don't feel strongly one way or the other about the candidates and the issues, it's worth it to show up and see what your neighbors are up to. And need I mention the sense of pride you will get when you show off your "I Voted" sticker the rest of the day?
Once you have made up your mind, start showing your support with T-shirts and accessories that proclaim your choice. The HuffingtonPost.com suggests picking up our Barack Obama belt, and Obama supporters can also pick up Topps trading cards chronicling Obama's ascendancy to the presidency. If you don't want to show which side you're on, try the Member's Only jacket emblazoned with a modified presidential seal. If you're interested in past presidents, you could decorate with a bronze Ronald Reagan bust or open your next bottle of wine with a Bill Clinton corkscrew.
In the last two presidential elections, our men's apparel buyer found that T-shirt sales predicted the winner. This time, we've only had vendors sell apparel that supports the incumbent. If you're a T-shirt company who wants to support the challenger, you can contact us about selling your products here so we can put our unofficial forecasting method to the test again this year.
Election Day is November 6 this year, so we only have 48 days to go. I'm following my candidate of choice on Twitter and Facebook to get the latest updates. How are you getting ready?
Posted by Stephanie Petersen