Are You Ready For Some Football?
Posted at Aug. 24, 2012 at 11:59 AM

For avid fans of college football, it's been an excruciatingly long nine months. Thankfully, football season is finally upon us! So, go ahead. Sport your team's colors. Drop some serious cash on those season tickets. Spend every spare minute between game days talking about, well, game day. Get into it. We won't judge. In fact, I'll be right there with you from now until the final stadium lights dim.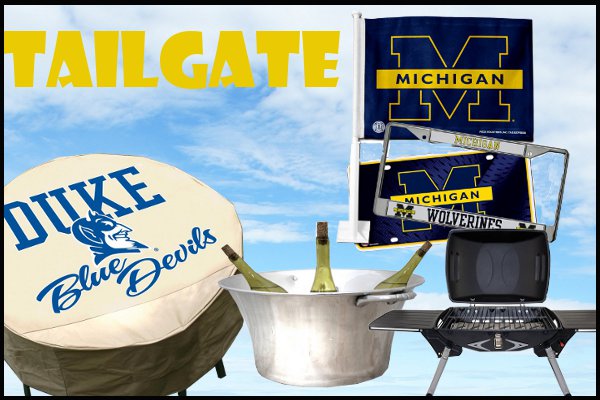 For me, football season is all about tailgating! There's nothing quite like a good pre-game party to get you pumped up to cheer on your team. Any good fan knows that a good tailgate eat-out-of-the-trunk party starts well before you get to the parking lot. Deck out your car with your choice of one of our automotive fan kits and cruise to the stadium proudly flying your team's colors. This stainless steel bucket is great for keeping your favorite sodas and brews chilled, and a portable gas grill is great for parking lot barbeques -- and it folds nicely into the trunk when it's time to head to the game. And, of course, your favorite barbeque spread will taste better if set on a picnic table marked with your team mascot.
With your belly full and spirits high, you'll be ready to cheer on your team. Roll the party and some of your favorite beverages to the stadium with this cooler on wheels. Autumn afternoons can be chilly, but I can't wait to layer on some of my favorite team gear and scream for my team from the nosebleed section. Or, sport this stainless steel logo water bottle every day and let your loyalties be known year-round.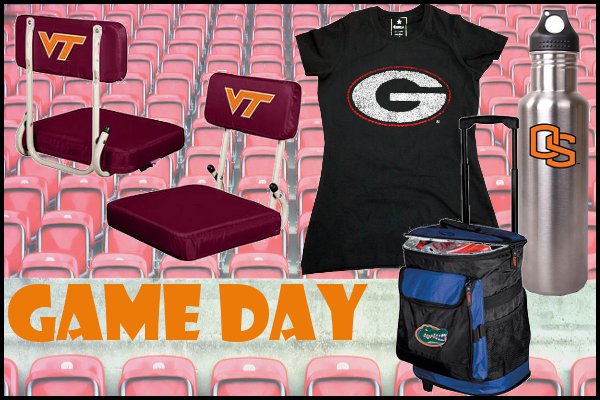 While there's nothing quite like the stadium atmosphere, wooden, concrete, or metal bleachers leave much to be desired. It's easy to stand and cheer for an entire game when you're a fan of a winning team, but if your alma mater is having a rough afternoon, this cushioned stadium seat may soften the blow.
Of course, there's also a lot to be said for watching your team in high-definition in the comfort of your own home. Want your home to be the game-day destination of choice? This 8-piece sectional sofa and 42-inch LCD TV should do the trick. Grab a football at halftime and challenge your friends to a scrimmage in the backyard; then warm up for the second half with a spirited pair of slippers and a cozy blanket. This espresso wood coffee table provides plenty of room for all of your game-day appetizers and treats and is handsome enough to work into the living room decor once the season is over (sniff sniff).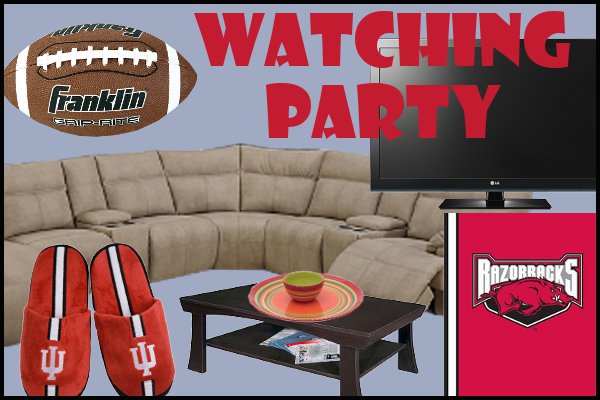 What is your favorite part about college football season? Where is your favorite place to watch the game? Who's your team?
Posted by Jen Gustavson