April Birthstone: Diamonds
Posted at Apr. 4, 2013 at 11:47 AM

Lucky April babies! If you love pretty, shiny, sparkly things (and really, who doesn't), April is the perfect month for you … because you can demand diamonds. The spectacular diamond, most precious of gemstones, is also the April birthstone. It's still early in the month, so if you have an April birthday or are shopping for someone else, you have plenty of time to find the bling to make this birthday extra special.
Here at Overstock.com, we have enough bling to make any birthday brighter. In fact, we're right in the middle of our Semi-Annual Diamond Sale*. For a limited time, we're offering an extra 10% off select diamond jewelry*. So, let's start shopping.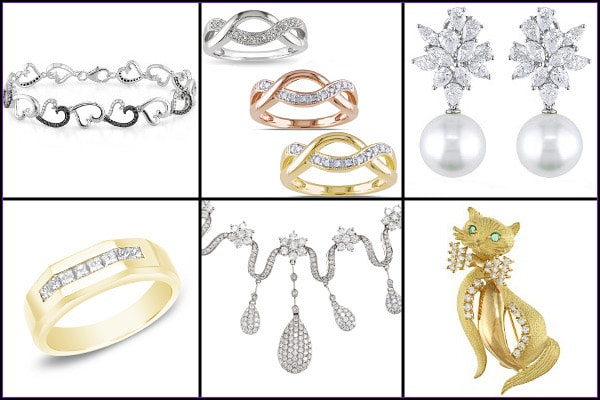 Classic jewelry in the form of diamond stud earrings or diamond solitaire necklaces is the perfect choice for a young lady, especially for a Sweet 16 birthday. If the birthday girl likes a trendier, more whimsical style, choose one of the diamond-studded animal pendants, charms, and pins that are so popular right now. There are many new designs to choose from.
On the other hand, vintage jewelry is also, somewhat ironically, trending this year. Estate pieces can be a wonderful birthday surprise because they are well-made, often unique, and full of sparkling diamonds. Just imagine giving your favorite cat lover this delightful cat brooch.
Give hearts to your sweetheart for her April birthday. A pendant or bracelet featuring black and white diamonds is both fashionable and endearing. You get the same effect with a pretty infinity ring -- a glittering symbol of eternal love. If your sweetheart will also be your June bride, consider giving her dazzling diamond-and-pearl earrings that combine April and June's special jewels.
Now, let's not forget the men. Diamonds are one of the few stones used extensively in men's jewelry, so guys with April birthdays can have birthstones, too. From dog tags and fashion rings to studs and wedding bands, there is plenty of sparkly jewelry for him.
Do you remember getting your first diamonds? Do you wear them or save them for special occasions? And what ideas do you have for glittery birthday gifts? Leave us your ideas, and be sure to check back next month for our look at enchanting emeralds.
Posted by Shawna Edwards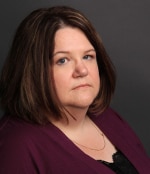 *Extra 10% off Select Semi-Annual Diamond Sale offer applies to items in the "Jewelry & Watches > Sale > Sale > Sale on Select Jewelry" subcategory. This offer applies to U.S. orders only. Offer ends April 5, 2013 @ 1:59 AM ET.