All Sweaters on Sale: Try a Cashmere Blazer
Posted at Oct. 21, 2011 at 1:01 PM

Cozy cashmere is a cold weather staple. It's warm and versatile without being bulky or heavy, which are good qualities, but one of cashmere's best features is that it's produced by extremely fluffy goats the world over. With so many things going for it -- including its ability to be dyed nearly any color you can imagine, the flattering way it fits and the fact that goats produce it specifically for warmth using a second set of hair follicles dedicated to that exact purpose -- it only makes sense that this year's cold-weather trend is cashmere blazers.
Pulling off this fall's fashion must-have isn't hard, especially since Overstock.com is offering 10 percent off all men's and women's sweaters through October 31st*. Stock up and have your cashmere collection ready to go in time for winter weather. When you're ready to embrace the cashmere blazer trend, which perfectly combines the coziness you expect from fall clothes with the menswear-inspired fashion, there are some easy ways to integrate them into your wardrobe. Think of them as regular blazers, but better.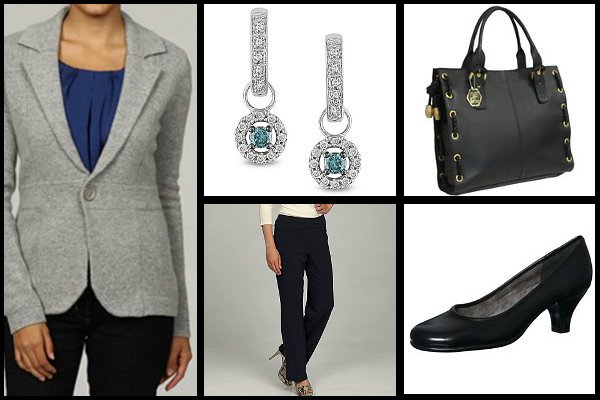 Pair a cashmere blazer in a classic cut with dress pants for a softer version of the traditional corporate look. A classic-cut cashmere blazer like this one, with its buttoned-up appearance and longer cut, provides the full coverage that's appropriate in the office while still acknowledging your feminine side. Add low-heel pumps and a leather satchel to keep it work-appropriate, and choose a blouse and dangly earrings to balance the menswear style of the blazer.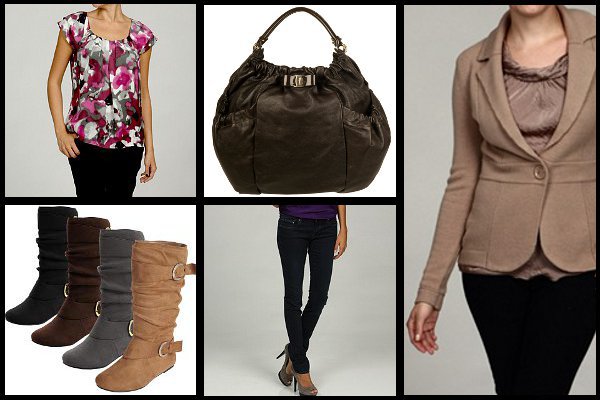 For a more feminine look, choose a sweater with a retro feel, like this cashmere blazer from Oliver & James. The shorter length and open collar accommodate a fuller figure; play to your strengths with a floral print top. Pair it with jeans and slouchy boots to show off curves and achieve a casual look.
If a true blazer is too much, go ahead and get a blazer-inspired cashmere sweater. The buttons and slightly structured shoulders will let you be a part of the trend without fully committing. Pair a pretty sweater with an A-line skirt for a look that works on everyone.
Are there any fall fashion trends you are dying to embrace?
Posted by Jessica Gezon

*10% off All Sweaters offer applies to items in the "Clothing & Shoes > Women's Clothing > Sweaters" and "Clothing & Shoes > Men's Clothing > Sweaters" categories. This offer applies to U.S. orders only. Offer ends November 1, 2011 @ 1:59 AM EDT.