Administrative Professionals Day
Posted at Apr. 25, 2012 at 3:34 PM

They're the workhorses of any office, the behind-the-scenes heroes who ensure businesses run without a hiccup.
These multi-tasking masters schedule meetings, take detailed minutes, manage phone calls, recover documents, unjam broken copiers, and soothe angry clients.
Phew! Today is your chance to tell them thank you. Since 1952, the last week of April has been dedicated Administrative Professionals Week to honor oft under-appreciated office staff. Forgot to mark your calendar? Don't worry. There's still time to find the perfect gift for your assistant, secretary, or receptionist.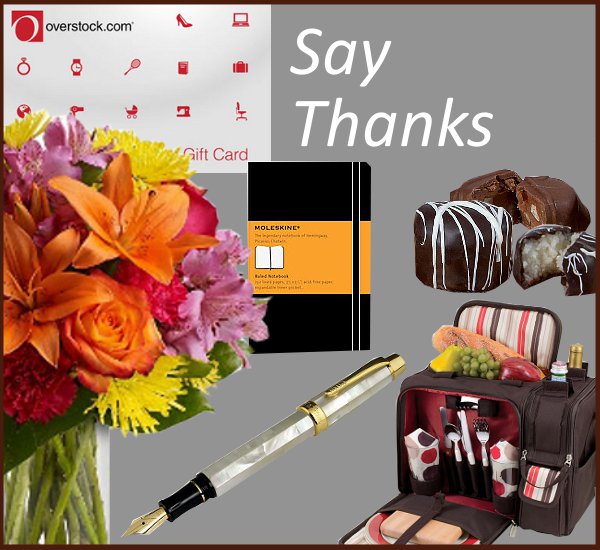 Of course, a much-deserved paid day off or a lunch out would be a nice token of appreciation. But if you're looking for a more tangible gift, a lovely bouquet of flowers is always a welcome addition to any office space. Order this bouquet of roses, lilies, and carnations today and get it hand-delivered tomorrow or Friday. In fact, we have a large selection of flowers available for next-business day delivery.
If this week were about me, I'd love to see a big box of delectable chocolates on my desk in the morning. This box of Rocky Mountain chocolates features a bit of everything for your office hero to share or keep all to themselves.
Maybe you're looking for something a bit less predictable. With summer just around the corner, this insulated picnic basket would make a perfect companion for outdoor concerts and impromptu dining alfresco. Fill it with treats or a bottle of wine for a personalized and functional gift basket.
Or, pair this striking 18k gold mother-of-pearl pen with a classic Moleskine notebook for a gender-neutral gift that can be used for meeting note-taking or journal entries at home.
If all else fails, or if you're short on time, an Overstock.com e-gift card is a fool-proof choice. There's nothing better than a gift you can choose for yourself.
How do you plan to spoil the administrative staff at your office? If today is your holiday, what would you consider a perfect gift?
Posted by Jennifer Gustavson