A Second Chance to Fall in Love
Posted at Aug. 23, 2011 at 2:06 PM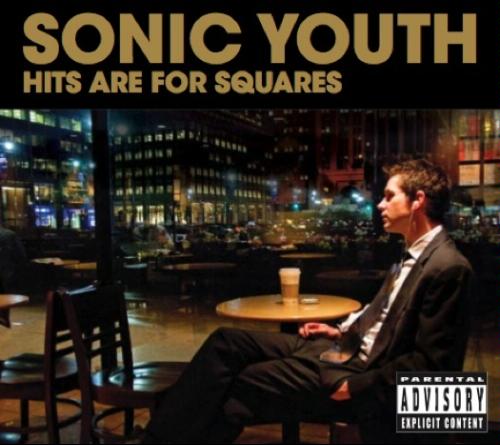 In 2008, worlds collided when Starbucks offered the momentous opportunity to purchase a Caramel Macchiato and a Sonic Youth album at the same time and place.
For a lifelong fan of the unorthodox noise-rock band like me, the news of a celebrity-compiled hits album released through someplace as conventional as Starbucks sounded more dissonant to my ears than the first time I heard Washing Machine. But similar to the first time I heard Washing Machine, I came to the conclusion that the Starbucks release of Hits are for Squares was a very good thing.
Here's what singer and guitarist Thurston Moore had to say about it back then during an interview with Billboard, "In a way, Sonic Youth has a branded name. People know the name, but not necessarily our music, which might be a little too outsider for some. And when they do hear a little something, it doesn't tell the whole story. I thought it would be interesting to have a CD available in a store like Starbucks, where the casual consumer can sort of have access to [our music] more readily."
There you have it, and it's as true now as it was then. It seems like the whole world has heard of Sonic Youth, but it also seems clear that if the whole world was as familiar with the band's music as I am, everyone would be as big as a fan as I am. That's why I am so excited that today Hits are for Squares is be available again in conjunction with the DVD release of the film 1991: The Year Punk Broke. If you didn't make it to Starbucks for the first release, you have a second golden opportunity to pick it up today and get to know one of the most innovative and influential bands of our time.
Hits are for Squares is a compilation of Sonic Youth songs chosen by 15 of the entertainment world's biggest Sonic Youth fans. The compilation spans the band's career, extending as far back as 1983 with Chole Sevigny's choice "The World Looks Red," and as recent as (Red Hot Chili Peppers bassist) Flea's pick "Rain on Tin" from 2002 album Murray Street. The album includes one exclusive track, "Slow Revolution," which sounds like a compilation in and of itself of the band's 2004 and 2006 albums and picks up where Murray Street left off and brings us up-to-date with the band's current sound.
To me, Hits are for Squares is like a love letter from the stars -- as though David Cross, Eddie Vedder, Beck, Mike D, Chloe Sevigny, The Flaming Lips, Radiohead and Flea all got together and made me a mix tape of songs by my favorite band. Let the star-studded curators of the album show you why they love Sonic Youth.
Posted by Amanda Hurtado