Product Recalls
Recall Notice
Recall Date: April 1, 2014
Dyson is voluntarily recalling all AM04 and AM05 heaters.
Recall Summary
Name of product: Dyson Bladeless Heater/Fan Model AM04 and AM05.
Hazard: Of a million heaters sold worldwide, Dyson knows of 82 machines that have short-circuited, including four reports of heaters with burned and melted internal parts. There have been no instances of injury or property damage, but safety is Dyson's priority. It is therefore recalling all machines and implementing an engineering fix in each one.
Recall Details
Visit dysonrecall.com to register your Dyson heater for the fix.
For more information about this recall, click here.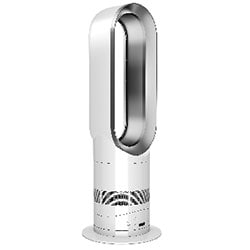 AM04 and AM05
Recall Notice
Recall Date: April 11, 2013
539 sets of Bucky Balls (high-powered magnets) recalled by Overstock.com due to ingestion hazards.
Recall Summary
Name of product: Bucky Balls.
Hazard: When two (2) or more magnets are swallowed, they can link together inside a child's intestines and clamp onto body tissue, causing intestinal obstructions, perforations and sepsis. Internal injury from these high-powered magnets can pose serious health problems.
Remedy: Refund
Consumer Contact: Overstock.com, Inc. at the Overstock website www.overstock.com or by email at miscellaneous@overstock.com
Recall Details
Units Sold: 539
Description: High-powered magnets sets sold as a novelty item or desk toy not intended for children. Each set contains small, silver colored, spherical magnets that are approximately five (5) millimeters in diameter.
Incidents/Injuries: Though Overstock has received no reports of injuries, the CPSC has received 50 reports of incidents involving children ingesting high-powered magnets resulting in 49 reports of medical intervention.
Remedy: Overstock.com will contact each purchasing customer directly to coordinate the recall. Any Overstock.com customers having purchased this product should stop using the recalled magnet sets immediately and contact Overstock.com for instructions on returning the magnets sets for a full refund.
Sold at: Retailers nationwide, including Overstock.com from November 2010 through July of 2012. See Consumer Product Safety Commission Recall Number 13-731, Recall Date: April 11, 2013
Importer: Maxfield & Oberton, LLC
Manufactured in: China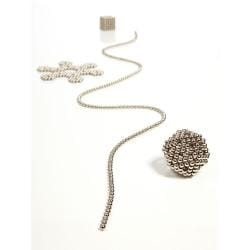 Bucky Balls