2013 Trends in Sunglasses
Posted at Jun. 18, 2013 at 3:26 PM

Summer just makes us want to be outside -- enjoying the warm weather at the beach, taking adventurous holidays, or even just shopping and running errands. A good pair of sunglasses is essential, not only for looking cool, but also for protecting your eyes from all that sunshine. Actually, if you're outside a lot, you'll probably want more than one pair of new sunglasses, one for every kind of occasion. Here are the trends for summer 2013.
Black, White, and Staying Cool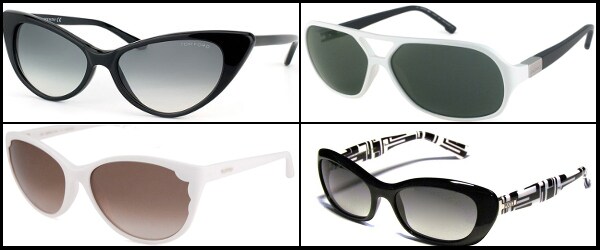 Though summer fashion is often all about bright colors, the black-and-white trend continues to be popular -- which means we're seeing a lot more white sunglasses this season. They look great with black-and-white clothing and accessories, of course, and also match summer's nautical stripes. Plus, like other white accessories, white sunglasses really show off your vacation tan. Pick up a pair for casual wear and you'll look like you're headed out for a sunny day of sailing.
Not quite ready to give up your black shades? Look for geometric patterns in black, white, and grey. Or stick with basic black and "update" it with a retro style, such as cat-eyes or Lennon rounds, both popular again.
Sharp-Dressed Shades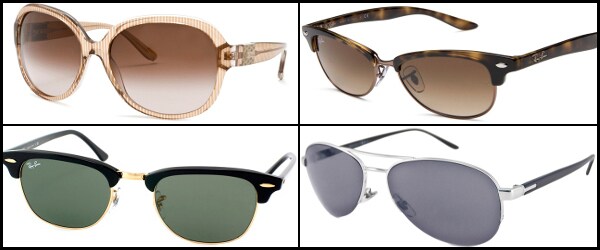 Another welcome trend we're seeing this season is a dressier design overall for sunglasses, especially in women's styles. Try adding some glamour and mystery to your look with iconic oversized lenses. The new versions often feature light, nearly translucent frames which balance the large lenses, so the glasses won't overwhelm the face.
The clubmaster style is back for men and women. With their half-frame design and metallic details, clubmasters are the choice when you need a more professional or elegant accessory. A pair in tortoiseshell is a pretty option for women.
The classics dominate men's sunglasses this summer. Check out the clubmasters, the aviators, and the wayfarers. Aviator sunglasses tend to have gold or silver metal frames, while the latest wayfarers are available in many colors, plus black and tortoiseshell.
Have you picked out your new sunglasses yet? What summer fashion accessories do you look forward to buying every year?
Posted by Shawna Edwards