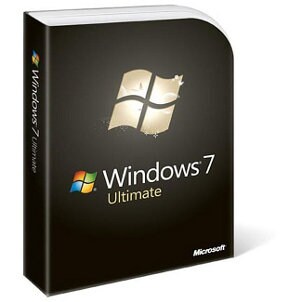 Choosing the right operating system is important if you're buying a new computer with the software already installed. Many new and refurbished computers feature either Windows 7 or Windows Vista pre-installed. If you already have Vista installed, you might be wondering whether or not to upgrade Vista to Windows 7. Below are a few points on which to compare both operating systems.
Comparing Windows 7 and Vista:

Speed: Many users of Windows XP and Vista have become accustomed to a certain amount of speed when it comes to booting up, coming out of sleep mode and searching for files. The general consensus from Windows 7 users is that their computer feels much faster and more responsive after they upgrade Vista to Windows 7. Browser windows, start-up programs and other tasks occur faster because of the way Windows 7 uses your computer's resources.

User interface: Windows 7 continues with the Aero theme from Windows Vista, giving application windows and the taskbar a semi-transparent, glass-like look. You can customize appearance themes, like wallpapers and screensavers, on both Windows 7 and Vista. Windows 7 has a lot more options for personalization, however. Windows 7 is also a vast improvement over Windows Vista when it comes to the usability of the taskbar and associated menus:

Taskbar and Menus

Icons and thumbnails: The Windows 7 Taskbar now features larger icons (which will work well for touch screen users). Hover your mouse over these icons and thumbnail previews of that program appear for each open window for that program. This is a big improvement for the Windows 7 upgrade because Vista would require multiple taskbar entries for each window and the only way to distinguish them was by their titles.

Windows Explorer menus: All of the windows you use to navigate Windows 7 provide you with more useful links and menus for getting just about anywhere in the operating system. Windows Vista's menus are more cumbersome.

Intuitive windows: Windows 7 features automatically resizing windows. Simply drag a window to the top of the screen and it snaps to full screen view. You can also drag windows to the sides of the screen, and Windows 7 will snap them to half-screen view, which is very useful for viewing windows side by side.

Device Stage: Windows 7 now organizes the majority of your computer's peripheral devices in a single window, so you can manage them all from a central location, a big improvement over Vista.

System requirements: If you're upgrading from Windows XP, the requirements for your computer will be about the same for either Windows 7 or Vista. You'll need at least 2 GB of RAM and a CPU of 2.5 GHz or faster.

Buy Operating Systems
Back to Guides Directory