What You Need to Know about Duvet Covers
by Staff Writer
Published June 23, 2010 | Updated August 17, 2015
Changing the look of your whole bedroom is easy when you use a duvet cover. Sometimes referred to as comforter covers, they are the best thing you'll find to keep your comforter or duvet stylish as well as clean. Here's what you need to know when you're shopping for one.
The Scoop on Duvet Covers: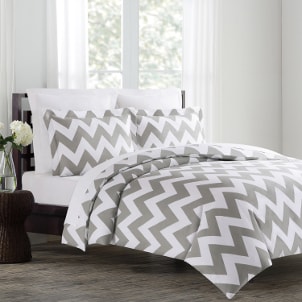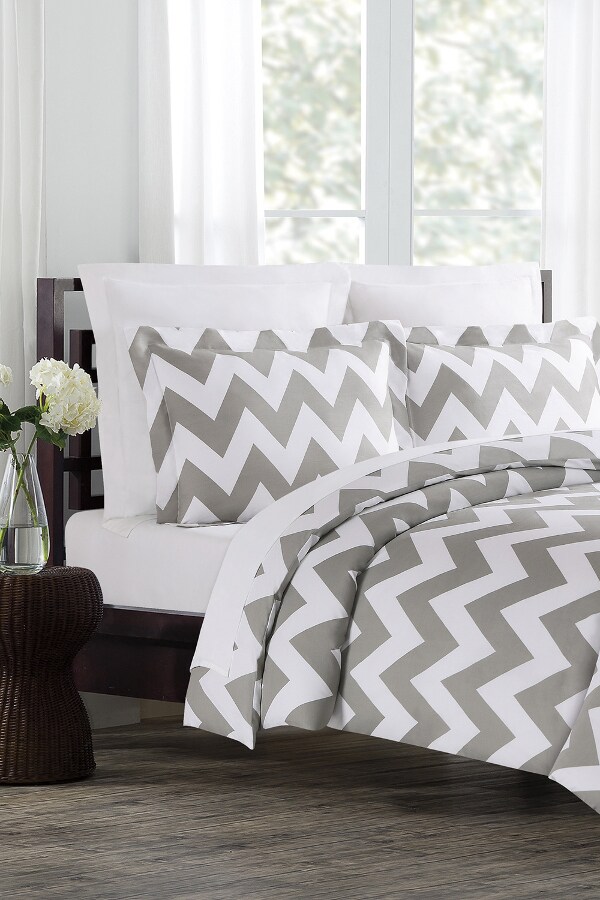 Shop Duvet Covers ▸
The Basics

"Duvet" is the French word for the down of birds, the under-feathers that have no spine. Duvet is also the name of a bag filled with down, feathers, wool, or other natural stuffing to help keep people warm while they sleep. Today, people refer to this type of bedding as either a "comforter" or a "duvet" and their covers either as a comforter cover or a duvet cover. A duvet cover is like a huge pillowcase for your comforter.

Sizes

You'll find duvet covers in sizes to fit all comforters. They are sold in similar sizes as all other bedding. They are often generously sized to accommodate your particular comforter. The duvet cover sizes are: twin, full, queen, king, and California king.

Thread Count

Duvet covers come in thread counts (TC or tc) just as sheets do. Thread count indicates the number of threads in each square inch the fabric. You can find duvet covers with thread counts from 100 to 1000 and even higher. A 300 TC is good for a quality duvet cover, but generally, the higher the thread count you buy, the softer the material will be.

Closures

Duvet covers are usually fastened across the open end with buttons, snaps, ties, hook and loop fasteners, or a zipper. This makes the covers easy to remove for washing. Look for duvet covers with a quality zipper, strong snaps, color-matched hook and loop closures, or buttons that are sewn tightly and reinforced at the stitching. Make sure that the buttonholes are well-stitched, so they won't fray in the laundry. These are signs of quality and will add to the long life of your duvet cover.

Using a Duvet Cover

The covers can be changed as often as you want to wash them or whenever you change the style of your bedding. They open on one end for inserting the comforter. To put the duvet cover on, turn it inside out, place it at one end of your comforter, then pull it up over the comforter, turning it right-side out as you go.