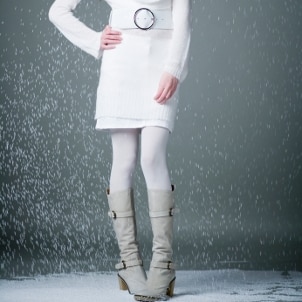 New Year's Eve is often one of the biggest parties of the year, and you'll want to look your best when the ball drops. Whether you're spending New Year's Eve sipping champagne at a cocktail party or watching fireworks in Times Square, these New Year's fashion and beauty tips can help you choose the right clothing and accessories to look sleek and stylish as you make your resolutions.
Dressing for New Year's Eve:

What Do You Want to Do Next?

Shop Little Black Dresses
Shop the NYE Lookbook
Shop Jewelry
See All Guides
Read More Holiday Guides
Learn More about Parties & Decorating