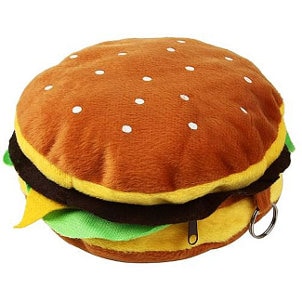 If you're a music lover, you almost certainly have a CD case lying around the house. With the proliferation of MP3 players, it's become less common to pack around a CD case, but they still have their time and place. Don't dismiss the protection a CD case can provide or forget that they're ideal travel accessories.
What Goes in my CD Case?

Music you've already added to your MP3 player. Once you've loaded your favorite music to your portable musical player, you might think you're done with CDs forever. But before you toss them away, consider the possibility of your MP3 player crashing. Do you have your music backed up? Or will you be glad you kept those CDs around so you can reload your favorite songs?

Music you don't listen to often. Space is a consideration when loading your MP3 player; sometimes, adding every song from every CD just doesn't make sense. Keep your partially loaded CDs in a case for when you're ready to switch up your playlists. If you're going on an extended trip and don't want to reload your device, pack a CD case so you have access to music you haven't listened to in years.

Music for special occasions. If you're on your way to a wedding, you might have a special collection of CDs you want to play; so you need a safe way to get them to the location and hand them to the DJ without worrying about scratching or losing your special song. Maybe your band finally finished recording its demo, and you're ready to send it out. Use a CD case to keep backup copies safe or to carry them to gigs to distribute to fans.

Presentation information. If you have a big presentation at work or years of dissertation research ready for review, you don't want to risk technical difficulties. Store information on a CD and keep it safe in a travel case until you're sure your original copy is accessible.

Photo discs. You've returned from your brother's wedding, where you took hundreds of photos and collected even more from the other guests. Now what? Create a slideshow or edit in funny captions; then save them safely to a CD and send your brother a copy, protected in a CD case, of course.

DVDs. Whether you're a film buff or a parent on a trip, you know the importance of keeping your DVDs pristine. Nothing is more frustrating than scratching and skipping at the key part of a movie; prevent that by keeping your DVDs dust-free in an impact-resistant case.

Buy CD Cases
Back to Guides Directory