by Chad P.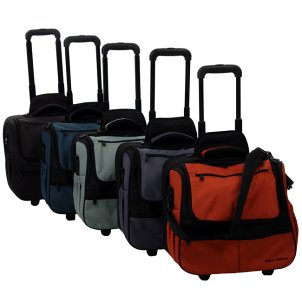 Since 2001, the kinds of items that can be packed in luggage when flying have changed quite a bit. In addition to only being able to carry on liquids that are in 3-ounce bottles or less, there are several other restrictions you need to be aware of before you fly. Take a look below to learn what not to pack in bags when flying.
What Not to Pack:

Sharp objects: Although you are not allowed to have sharp objects in your carry-on luggage, you can pack them in your checked baggage as long as they are sheathed or wrapped. Some of the items that you are not allowed to carry on the plane but you are allowed to pack in your checked baggage include: box cutters, ice picks, razor blades, metal knives, scissors and swords.

Sporting goods: If you are traveling to a sporting competition or are on a skiing expedition, you can bring your sporting equipment with you as long as it is placed in your checked baggage. You are not permitted to carry on items that could potentially be used as weapons, such as baseball bats, cricket bats, bows and arrows, golf clubs, hockey sticks, pool cues and ski poles.

Tools: Surprisingly, there are some kinds of sharp tools that you can carry on an airplane. For example, you can have a screwdriver in your carry-on luggage if it's shorter than 7 inches long. A screwdriver that is 7 inches or longer must be placed in checked baggage. Wrenches and pliers that are less than 7 inches long can also be carried aboard a plane. Any sharp tools in your baggage should be wrapped, so they do not injure those who handle your baggage.

Guns: Most types of guns can be packed in checked luggage, but not carried into the cabin. Some kinds of ammunition can be checked, while other kinds cannot. The Transportation Security Administration allows airlines to determine which kinds of ammunition can be checked on their planes. Gun powder is not allowed in your carry-on or checked bags.

Buy Luggage and Bags
Back to Guides Directory