Valentine's Day Gifts for Him
by Stephanie Petersen
Published April 29, 2010 | Updated January 11, 2016
You love him for a hundred reasons, and you wish you could give him a hundred gifts to show him how you feel. This list will help you narrow down your options to the best Valentine's Day gifts for him at any stage in your relationship.
Gifts for Your Crush: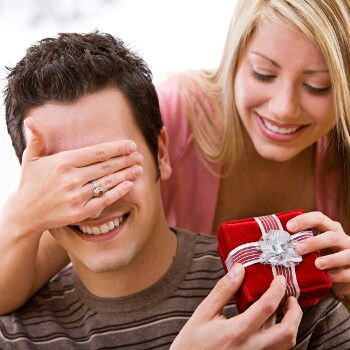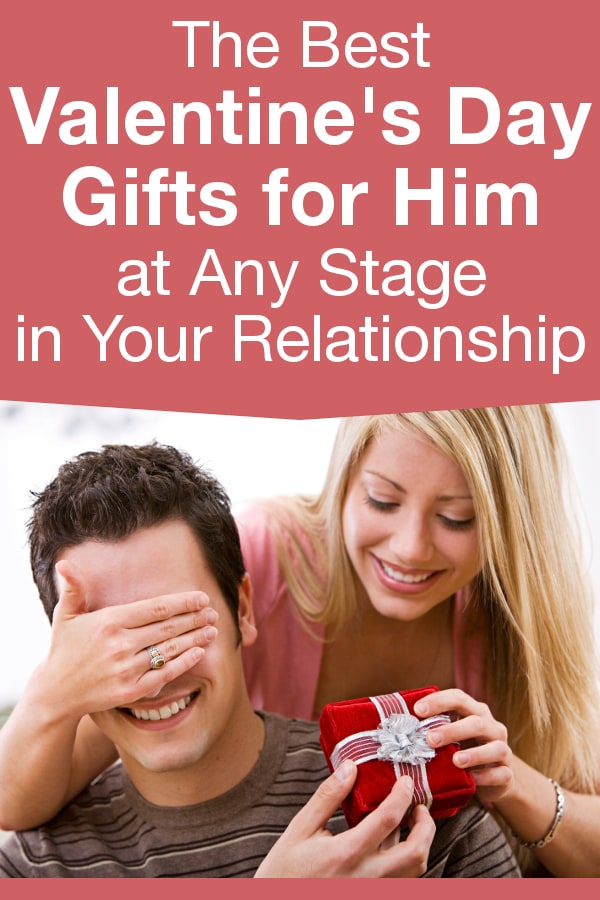 Shop Valentine's Gifts ▸
You've hung out together a few times, maybe even gone on a date or two, but you aren't exclusive yet. Let him know you want him to be your Valentine with a gift that shows you are interested, but doesn't come on too strong.
Gifts for Your Boyfriend:
You're officially in a relationship, so your Valentine's gift can be more personal. You can still keep your gifts light-hearted, but gadgets and clothing are now good gift ideas.

Coffee Maker

A romantic Valentine's Day breakfast wouldn't be complete without the perfect gourmet coffee. Upgrade his coffee maker to a programmable model or get back-to-basics with a French press.

Clothing

Get him some fashionable clothes, then go out on the town on Valentine's Day and show him off. This is a good time of year to get him a cozy winter hat and gloves.

Cigars and Accessories

Is your guy an aficionado? Premium cigars, a humidor, or cigar accessories will make his day.

Photo Album

Give him a photo album filled with pics of all the things you two have done throughout your relationship. Taking a walk down memory lane is the perfect way to show him you care. Leave a few pages empty so he can include his favorites as well.

Love Letter

For a gift add on, or all by itself, a letter or note will be the best way to express your feelings. Even if you don't feel that you're a great writer, it's the thought and effort that will mean the most. The best part about this gift is he'll be able to read it whenever he needs a little comfort or confidence.
Gifts for Your Husband or Long-Time Love:
You've made a commitment to each other, and Valentine's Day is your chance to remind him that you want to be with him forever. Your gift can be as personal as you want while still reflecting the relationship you have built together.
Wireless Speakers

Guys love gadgets, and wireless speakers let him play music from his MP3 player or smart phone, so it will be easier to listen to "your" song.

Watch

Surprise him with a wrist watch that will remind him of you whenever he checks the time.

Glassware

Toast to a romantic Valentine's Day with the right glassware for serving his favorite type of drink. Beer steins, Moscow Mule mugs, and whiskey decanters are popular gifts.

Massage

Nothing says "I care about you" like a neck rub -- except maybe a full-body massage. Indulge in massage products for a relaxing Valentines holiday.

Learn Something New Together

Keep the fire going by learning something new together. Pottery, art classes, and dance lessons are great ideas. Try exploring your city like a tourist to discover new places and foods together. It's easy to fall into a rut, but Valentines Day is the perfect day to reignite that spark.

Luxury Bedding

Any man will appreciate a comfortable bed with luxury bedding, and it's even more important when it's the bed you two share.