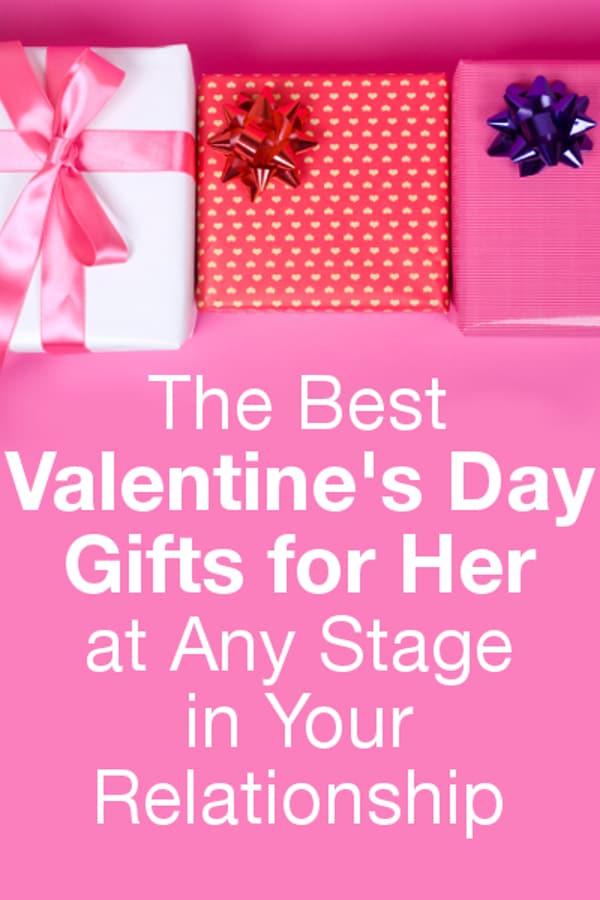 SHOP VALENTINES DAY GIFTS NOW >>
You want to find the perfect gift for her, but you may feel clueless about how to make her Valentine's Day special. You don't need to worry because here are the best Valentine's Day gift ideas, no matter what stage your relationship is in.
Gifts for Your Crush:

Your heart skips a beat every time she's around, and you want to let her know you think she's special. If she isn't expecting a Valentine's Day gift from you, just the surprise will be a gift on its own, but you can reveal your feelings with a token of your affection.
Tip:

The sparkle of diamonds may remind you of the sparks you feel around her, but you may want to wait until you know how she feels before you invest in fine jewelry.
Gifts for Your Girlfriend:

She's your one-and-only now, and things just keep heating up. Your Valentine's Day gift can be more personal, so choose something that suits her individuality.
Tip:

If she's an unconventional woman, you don't have to give her a traditional gift. Acknowledge her uniqueness with a Valentine's gift as special as she is.
Gifts for Your Wife or Long-Term Partner:

Your blissful union has been made official, and Valentine's Day is the day to celebrate your life together. Your Valentine's gift for her should let her know how much you appreciate her sticking by your side through good times and bad.
Tip:

Unless you know it's something she really wants, Valentine's Day probably isn't the time to give her new appliances. This is a time for romance, not practicality.

Shop the Women's Store
Shop Valentine's Day Gifts
Find the Perfect Gift in Our Gift Center
See All Guides
Read More Holiday Guides
Get More Valentine's Day Gift Ideas
Published April 29, 2010
Updated February 13, 2015