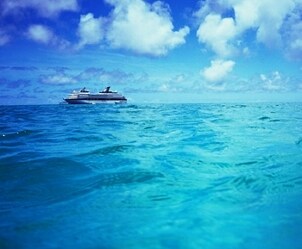 Ulysse Nardin has a passion for watches and watchmaking that goes back to 1846. Named for its founder, Ulysse Nardin has always understood the importance of an accurate and stylish timepiece. Ulysse Nardin watches will add a lot of style, value and history to your watch collection. Authentic Ulysse Nardin watches are meant to last a lifetime, whether you are looking for chronograph men's watch with a stainless steel band or a ladies genuine Ulysse Nardin watch with an intricately painted face. Buying luxury Ulysse Nardin watches takes some careful consideration. A bit of information about Ulysse Nardin and the watches they offer can help you select a genuine Ulysse Nardin watch for your collection.
Buying Ulysse Nardin Watches:

History: Ulysse Nardin founded the company in 1846, with the intent of producing high-quality marine chronometers. Marine chronometers were essential for sailors to navigate the open waters. Marine chronometers helped sailors calculate longitude by taking note of the time and their proximity to the Greenwich Meridian. Marine chronometers, therefore, had to be highly accurate and durable enough to perform under extreme weather conditions. Ulysse Nardin succeeded at producing some of the world's best marine chronometers, receiving more than 4,300 first place medals in the business. Throughout the 20th century, Ulysse Nardin continued to impress consumers, world royalty and industry professionals with its pocket watches and wristwatches. Today, Ulysse Nardin continues to offer incredibly accurate luxury timepieces. Your authentic Ulysse Nardin watch is waiting for you.

Style: Genuine Ulysse Nardin timepieces will dazzle any watch collector. Authentic Ulysse Nardin men's watches include the marine collection, which honors the company's history. Timepieces in this collection include the Blue Seal, which features a blue dial with a seal pattern and a textured rubber and gold or rubber and titanium watchband. The San Marco collection is also a standout in the authentic Ulysse Nardin assortment. Genuine Ulysse Nardin San Marco watches feature incredible artwork, some with a nautical theme. Ladies Ulysse Nardin watches are also available a range of stunning styles. The Ulysse Nardin Dual Time Ladies watch features ingenious styling for showcasing a second time zone: A traditional face with hour, minute and second hands displays local time, while a window showcases a number that signifies the time at home or another location. The Ulysse Nardin Ladies Golden Dream watch lives up to its name with an intricately designed face and bezel made of 18-karat rose gold. Ulysse Nardin truly has a luxury wristwatch for everyone.

Special features: Ulysse Nardin is known for innovation, and a myriad of special features and functions are available in Ulysse Nardin timepieces. Of course, the chronograph is the most famous special feature on an Ulysse Nardin watch, given the company's rich history of producing marine chronographs. Ulysse Nardin also offers an exclusive calendar feature: the perpetual calendar. The Ulysse Nardin perpetual calendar is the world's only watch calendar that can be moved forward and backward to showcase past or future dates. The famous Ulysse Nardin perpetual calendar can be found on the Perpetual Ludovico, the Quadrato Dual Time Perpetual and the Acqua Perpetual Limited Edition, among others.
Tips from Overstock.com:

With so many Ulysse Nardin watches to choose from, you may wonder which one is right for you. Of course, if you can afford to purchase several, then the process is made much simpler. But if this is your first Ulysse Nardin watch and the only one you'll purchase for now, you'll want to be sure that the watch you select reflects you personal tastes. You'll likely want to wear your Ulysse Nardin watch daily, so choose a watch that will go well with your current wardrobe. Rather that choosing the Ulysse Nardin watch that you feel you should buy, choose the one that you absolutely love. You'll be glad you selected such a fabulous Ulysse Nardin timepiece when you realize you can wear it every day for a lifetime.

Buy Ulysse Nardin Watches
Back to Guides Directory