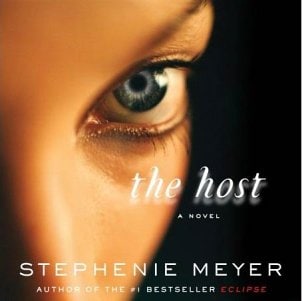 You've got a fever, and the only cure is more "Twilight." You've read the novels -- twice. You've seen "New Moon" and "Eclipse" -- both on opening night. So now what do you do? Fortunately for "Twilight" fans, there are plenty of books available -- some by Stephenie Meyer herself -- that will satisfy your craving for vampire romance and Stephenie Meyer stories until the last Twilight movie comes out. Keep reading for information on four different "Twilight"-related books that you can sink your teeth into.
Twilight-Related Books:

Twilight: The Graphic Novel: You can read the "Twilight Saga" in the novels and you can watch the "Twilight Saga" in the Twilight movies, but "Twilight: The Graphic Novel" is one of the only places where you can enjoy "Twilight" in a visual way and a textual way at the same time. "Twilight: The Graphic Novel" features compelling artwork and tells the story of "Twilight" in its own unique way.

The Short Second Life of Bree Tanner: The only supplement to the "Twilight" saga that Stephenie Meyer has officially released (so far), "The Short Second Life of Bree Tanner" tells the story of Bree Tanner (briefly mentioned in the novels) who is conscripted by a vampire faction to help hunt down Edward and Bella. It's a fascinating chance to see the "Twilight" series through the eyes of someone who is both an antagonist and an innocent victim of the series' main struggle, and it's a must-have for a "Twilight" fan.

The Host: The synopsis of Stephenie Meyer's hit sci-fi novel sounds a little silly, something about an alien who inhabits a woman's body, but the woman fights back and then their emotions begin to mingle. Oh, and there's romance. It sounds strange, but fans of "Twilight" have loved "The Host" and praised how fresh the story is.

Twilight supplementary literature: "Twilight" has spawned a whole slew of books written as supplements to the series. More than one biography about Stephenie Meyer is available, as are biographies about the main actors in the "Twilight" movies. You can also find books that explore the creation of the "Twilight" series, that offer information on vampire lore or even ones that examine the novels' love story from a biblical perspective.

Buy Twilight Saga
Back to Guides Directory