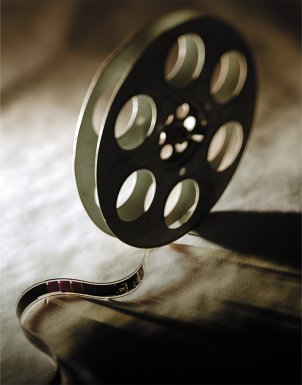 The Tribeca Film Festival spotlights the works of New York-based filmmakers and artists across a variety of genres including documentaries, short films and narratives. Thousands of movie lovers and film industry professionals congregate in Lower Manhattan each year to watch the screenings and take part in free events and activities organized by the Tribeca Film Institute. The Festival has generated millions of dollars in revenue for New York City and continues to promote the works of independent filmmakers and artists worldwide. To learn more about this prestigious event, look at the Tribeca Film Festival guide below.
What You Need to Know:

History: The Tribeca Film Festival was founded by Robert De Niro, Craig Hatkoff and Jane Rosenthal in 2001 to encourage the growth of movie and music culture in lower Manhattan. The festival was organized in the wake of the September 11, 2001 attacks on the World Trade Center in an effort to support local filmmakers and turn New York City into a filmmaking center. In 2009, the Tribeca Film Festival was launched in Doha in conjunction with the Qatar Museums Authority. The event took place on October 29 through November 1, 2009, with a mission to bridge the gap between eastern and western cultures in the field of filmmaking.

Primary goals: The mission of the Tribeca Film Festival is to support the economic and cultural arts throughout Lower Manhattan and encourage movie makers to promote their work in New York City, and around the world. According to TribecaFilm.com, the Festival has attracted over two million attendees from around the world, and has generated approximately $425 million in economic activity for the city.

Events: In addition to the screenings of films by local filmmakers, the Tribeca Film Festival hosts a number of free events including a drive-in movie screening for families, a series of free discussions, workshops for writers and directors, an all-day street fair, community parties and special appearances by celebrity guests. Event organizers also partner with the American Society of Composers, Authors and Publishers (ASCAP) to host a music lounge that supports emerging music artists.

Awards categories: Categories of awards at the Tribeca Film Festival include: Best Narrative Feature, Best Actor, Best Actress, Best Documentary, Best Narrative Short, Best Made in New York Narrative and Best Student Film (Student Visionary Award). Notable past winners in the Best Narrative Feature include: "About Elly" (2009), "Let the Right One In" (2008), "My Father the Lord" (2007), "Blessed by Fire" (2006) and "Red Doors" (2005).

Location: Screenings of films at the Tribeca Film Festival take place at AMC Loews Theatre locations throughout Manhattan and in local theaters. The majority of the events throughout the festival are held at the Tribeca Film Center, home to a 72-seat screening room.

View All Movies
Back to Guides Directory