Top Video Games for Christmas 2015
by Kevin P. McGrath
Updated September 30, 2015
Give your kids what they really want this Christmas with one of these top video games. The best games will not only entertain your children for hours on end, but they'll also help educate and even improve motor skills. Whether you have an Xbox One, PlayStation 4, or Nintendo Wii U, these are the games your kids will be asking for this Christmas.
Pick the Perfect Video Game: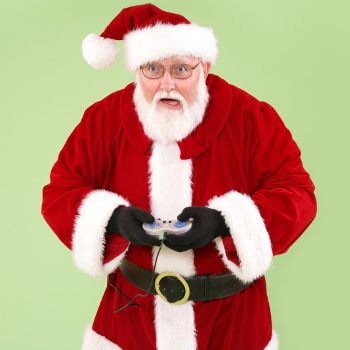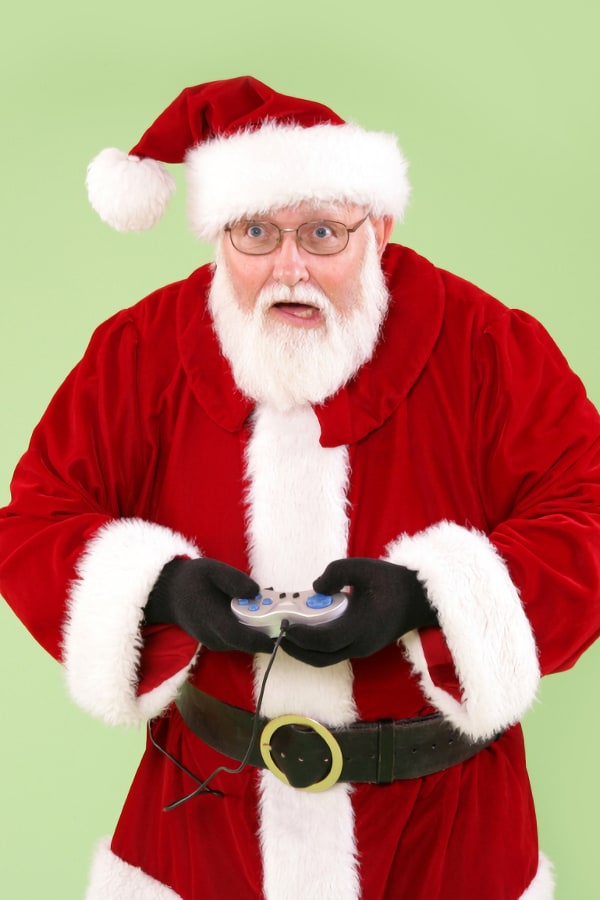 Shop Video Games ▸
Interactive Games

Loved by children and applauded by parents, new interactive video games make use of the players' own body movements to control game play. This is done through the use of cameras connected to game consoles such as the Xbox Kinect, the Sony PlayStation camera, or Nintendo Wii sensor bar. This encourages kids to get off the couch and get moving with games that let them dance, run, and even do entire workout routines. Find fun games that include the whole family.

Portable Games

For younger children, nothing is better than having their own personal gaming system that can be taken in the car or slipped into their backpack anywhere they go. Nintendo has had a long and successful history with portable systems that kids love. Nintendo's latest entry, the Nintendo 3DS, comes in a few different versions, and is considered the best in portable gaming today. It features games from the classic Mario, Zelda, and Pokémon franchises that are sure to delight kids of all ages. Sony's Playstation Vita is another option that is more teen friendly. In addition to playing PS Vita games, it also functions as a second screen for Playstation 4 owners. Either portable system will allow your kid to take their gaming on the road.

Puzzle & Sandbox Games

Puzzle and open sandbox games are a great outlet for your kids to explore new worlds and put their creativity to use. "Minecraft" is still one of the most popular sandbox games and lets kids build endless structures in an open-ended environment. Puzzle games, like the "Brain Age" series for portable consoles or the "Portal" games for Playstation and Xbox, present challenges that require critical thinking and creativity to overcome.

Action & Adventure Games

Some of the most popular video games among teens and young adults are first person shooters, like the "Call of Duty" franchise or adventure games, like "Tomb Raider." These games pride themselves on cutting-edge graphics and an adrenaline-fueled gameplay experience. Many of these games can also be played online with friends and family. If you're looking for exciting, first-person, multiplayer action, check out "Destiny," available for both PS4 and Xbox One.

Racing & Sports Games

These kinds of games have an easier learning curve and typically appear to a wider audience. In addition to the latest FIFA, NBA, and Madden releases, look for a new offering from the Forza series this holiday season for the racing fan. For younger kids, look for the Mario-themed sports and racing titles for the Nintendo Wii U and 3DS.
Is Time to Update Your Console?
Having trouble finding the video games your kids want for your current system? It might be time to upgrade your console. The newest generation of video game systems, which includes the Xbox One, PlayStation 4, and Nintendo Wii U, have become the dominant consoles on the market today, with support waning for older generation consoles. One of these new systems will make a great gift that can be enjoyed for years to come. These new offerings will also update your home entertainment system with a new way to stream movies, browse the Web, and even video chat with your family.