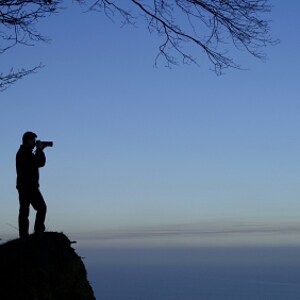 Top Outdoor Gadgets for Christmas 2014
Just because you are enjoying the great outdoors does not mean you have to abandon the comforts of modern living. Thanks to outdoor gadgets and electronics, you can keep connected even when you are far away from home. For the outdoor enthusiasts on your Christmas list, be sure to check out these outdoor gadgets.
Stay Connected
Whether you are going for a short day hike or week long backpacking adventure, knowing where you are at all times is important. Staying connected to a map is easy with a handheld GPS system. A GPS stays connected through satellite and will work where your smart phone and cell signals can't reach. Keeping a GPS close by keeps you on the trail and will help you always get back to camp.
Capture Some Memories
The outdoors provides beauty and adventure that is unmatched. Re-live your adventures through HD film and photos. For those who love extreme outdoor sports, try giving a durable, action camcorder. Waterproof cameras let you take pictures and make videos without worrying about your gear getting wet. Helmet cameras, like the Drift HD Ghost or GoPro HERO3, will take the fun even further by giving you the first-person perspective every step of the way.
Portable Power
When it's time to recharge your gadgets, a power supply can be hard to find. Every outdoor enthusiast should have a reliable battery charger for their cameras, phones, or GPS navigation systems. Solar charging kits, like the Nomad from Goal Zero, have multiple USB connections to charge everything you need to keep the lights on. Simply charge the solar panels during the day and recharge your portable devices at night.
Low-Tech Gadgets
For a more traditional camping experience, try giving some classic outdoor gear that won't require batteries. Things like pocket knives, compasses, and camping chairs always make great gifts for Christmas. For the ultimate outdoor gift, get a new hiking backpack and fill it with all of your favorite camping supplies.
what shoppers are saying about outdoor gadgets at overstock™
Related product reviews

It works

VERIFIED PURCHASE

The machine was able to detect nails and my gold ring if I adjusted the setting correctly. I think it is fine as a basic model, but I don't have experience with a better one so I cannot give you expert advice.

Would you recommend this to a friend? YES

Great little gadget

VERIFIED PURCHASE

Someone was thinking outside the box on this one. Instead of having to unthread my sewing machine, use the bobbin winder on the top and then rethread, I can put a spool on the Sidewinder and load one or several bobbins in a row either using batteries or the included plug-in cord. This is especially handy when I'm making a quilt. The only frustration I've had with it has been putting the thread through the hole in the bobbin and holding it until the bobbin starts winding over it. Sometimes it just spins. I think I just need practice. It has worked well and stops automatically when the bobbin is full.

Would you recommend this to a friend? YES

It does the job

I had to get one of these because wasps were frequently around my hummingbird feeders, even when empty, and they took offense to me trying to remove the feeders for cleaning and refilling. While it doesn't kill them right off the bat, if they're trapped and continuously zapped they will die. Also, when I get a sudden infestation of fruit flies inside my house during the summer, I take my little racket to where they are the worst and simply wave it around for a few minutes.

Would you recommend this to a friend? YES

Acutie Digital Therm

VERIFIED PURCHASE

We kept the thermostat. It works great, but is a little hard to read during the day. It does have a green light, but you have to press it to see it brighter. Not the easiest to program, but not bad for the price.

Would you recommend this to a friend? YES

positive review

VERIFIED PURCHASE

it great the only problem i got so far is the temp forecast it still not working properly after 3 weeks

Would you recommend this to a friend? YES

Works Perfectly

VERIFIED PURCHASE

A very happy customer. I had some concerns after reading some of the reviews, but ordered it anyway. Setup was easy. Had my weather station up and running and showing up on Weather Underground in an hour. Moved it from my deck to the roof of my house after a few days and it never skipped a beat. The outside unit is transmitting through the roof and multiple walls and the signal strength icon is pegged at the top. The phone app is a bit buggy, but very usable. It has been running for almost a month with no problems at all.

Would you recommend this to a friend? YES

So far he loves it!

VERIFIED PURCHASE

Bought this one after viewing all the postive feedback on it, Thanks everyone....He just turned 13 and for the beginner this one is excellent.

Would you recommend this to a friend? YES

walkie talkie

VERIFIED PURCHASE

These Walkie Talkies served both as a communication between cars travelling together and a weather alert. Very satisfied with this purchase.

Would you recommend this to a friend? YES

Super Value

VERIFIED PURCHASE

Ordered this metal detector as a gift, even during the Christmas rush it arrived in record time. I had been speaking with a shop owner about the different options (so much to learn) who told me that this is one of the best options for a beginner but has the features and quality that will be appreciated for years to come. The price I paid was even less that the shop owner could get for the same item at cost! Way to go, Overstock!

Would you recommend this to a friend? NO

Awesome gadget

VERIFIED PURCHASE

The kids love it, They already found some quarters and old pieces of silver just on our usual hikes. I'm enjoying it also. Its interesting to see what hidden treasure you'll find..

Would you recommend this to a friend? YES

bug zapper

VERIFIED PURCHASE

I keep it close by to kill the pesky gnats.

Would you recommend this to a friend? NO

Good beginner's model

VERIFIED PURCHASE

This is a good beginner's model; it's lightweight and easy to use. However, it is not overly powerful.

Would you recommend this to a friend? YES

Metal detector

VERIFIED PURCHASE

Great metal detector package for a beginner. I highly recommend it.

Would you recommend this to a friend? YES

Informative!

VERIFIED PURCHASE

My husband put this in the back yard because we live in an area with a picky HOA - no one has said a thing. He loves it! It's wireless and very accurate!

Would you recommend this to a friend? YES

Difficult to learn how to use

VERIFIED PURCHASE

Seems to be a good metal detector but instructions are very confusing and should be more clear.

Would you recommend this to a friend? YES

Not just for kids! Perfect for Newbies of any age!

I bought this for niece who has commented often about wanting to go detecting every time she sees one of those documentaries of someone discovering treasure with a metal detector. So I decided for her birthday I'd buy this for her. Now, she is, and she will attest to this, not the most technical person in the world. So, when comparing different brands and models, I really focused on simplicity as well as the price. This TC-1010 model seemed like a perfect fit. It looked easy enough for a child to use, but still appeared full featured. My niece is no child, but this was lightweight. easy-to-read without specialized knowledge and at a price that it seemed an incredible value. SHE ABSOLUTELY LOVES IT!!! What's best is she now brags about what a wonderful uncle she has LOL!

Would you recommend this to a friend? YES

Nice but has one flaw

VERIFIED PURCHASE

This table is nice, but having seen others at local stores now, think it was a bit expensive for the quality. The big flaw is the umbrella hole is way to big and the umbrella wobbles even with an umbrella holder at the bottom. We even bought a little plastic gadget specifically made for umbrella tables and that did not fit, it fell right through the hole.

Would you recommend this to a friend? NO

High Quality! Very nice!

VERIFIED PURCHASE

I got these as a gift for my grandson and wasn't expecting the quality I received. These are very durable and not toys at all, which is what I was afraid was going to happen. When I opened the box and saw them, I was more than pleasantly surprised! I had been through the mall looking for the same sort of thing and the only one that came close, price-wise, only had 2 walkie talkies and were not as durable looking.

Would you recommend this to a friend? NO

Cobra CX312 Walkie Talkie 23 Mile Radio Copy

VERIFIED PURCHASE

So far so good with these. We really haven't used them much lately, but plan on it, since my husband has a very bad habit of disappearing in stores when we shop together, and sometimes cell phones don't work. That was the main reason why we bought these. Other ones we had bought no longer work, even with new batteries, but they were not purchased through Overstock.com. Also, I fell for the money, these walkie talkies should come with chargers, which they didn't. We had to purchase them separately; otherwise we would be going through batteries like crazy!

Would you recommend this to a friend? NO

excellent value for the money

VERIFIED PURCHASE

Great for the young and old treasure hunters alike \

Would you recommend this to a friend? YES

really kinda stupid

VERIFIED PURCHASE

bought this on a whim. No instructions are with it. just a beat up white box. No inner packaging. But whatever. It is what it is.

Would you recommend this to a friend? NO

Shop Other Events