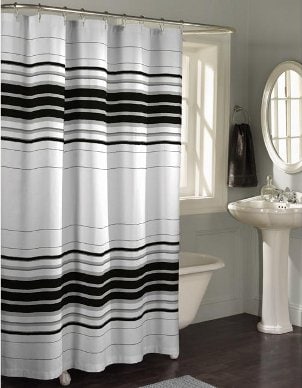 Whether you're an engaged couple trying to figure out the best items to add to your wedding registry or a guest who needs some guidance with an appropriate gift, take a cue from this list of the most popular bedding and bath items that people have requested.
Popular Bridal Gift Requests:

High thread count sheets: Topping the list of best wedding gifts is a set of sheets with a 600 or higher thread count. It's typically a good idea to ask for sheet sets in a neutral shade like gray so that they remain a classic staple in your linen closet. If you're buying a gift for couple without a registry and want to purchase nice sheets, try white since it will match a wide variety of bedroom color schemes.

Decorative shower curtain and liner: Shower curtains are like a giant piece of art for your bathroom and high on the list of most requested items on a wedding registry. If you're purchasing a shower curtain as a gift, don't forget about the liner and curtain hooks. These are little details that will make a difference when the wedded couple goes to hang up their new curtain. If you're asking for a shower curtain, pick that out first and build the color scheme of your bathroom around it.

Egyptian cotton towels: Egyptian cotton towels are the epitome of luxurious bathing and make a thoughtful gift for a new couple. You can buy towels separately or as a set that includes a bath sheet, standard towel, hand towel and wash cloth. Follow the same rule regarding sheets and purchase white towels if you don't see them on a registry.

Cleaning supplies: It may not seem like the most glamorous request, but cleaning supplies also make the list of top gifts. For a practical gift, give a decorative toilet bowl brush with stand and a basket of popular bathroom cleaning supplies, like glass cleaner, toilet bowl cleaner and paper towels. This also makes a convenient bridal shower gift at a bedding-and-bath-themed party.

Down pillows: When registering for pillows, pick them based on your sleeping habits and the size of the bed you will share. Side sleepers should register for pillows with a foam core or firm down for more support, while back sleepers can select regular-density pillows. Down pillows typically come in both standard and king sizes, so make sure to register for the right size.

Buy Bedding and Bath Gifts
Back to Guides Directory